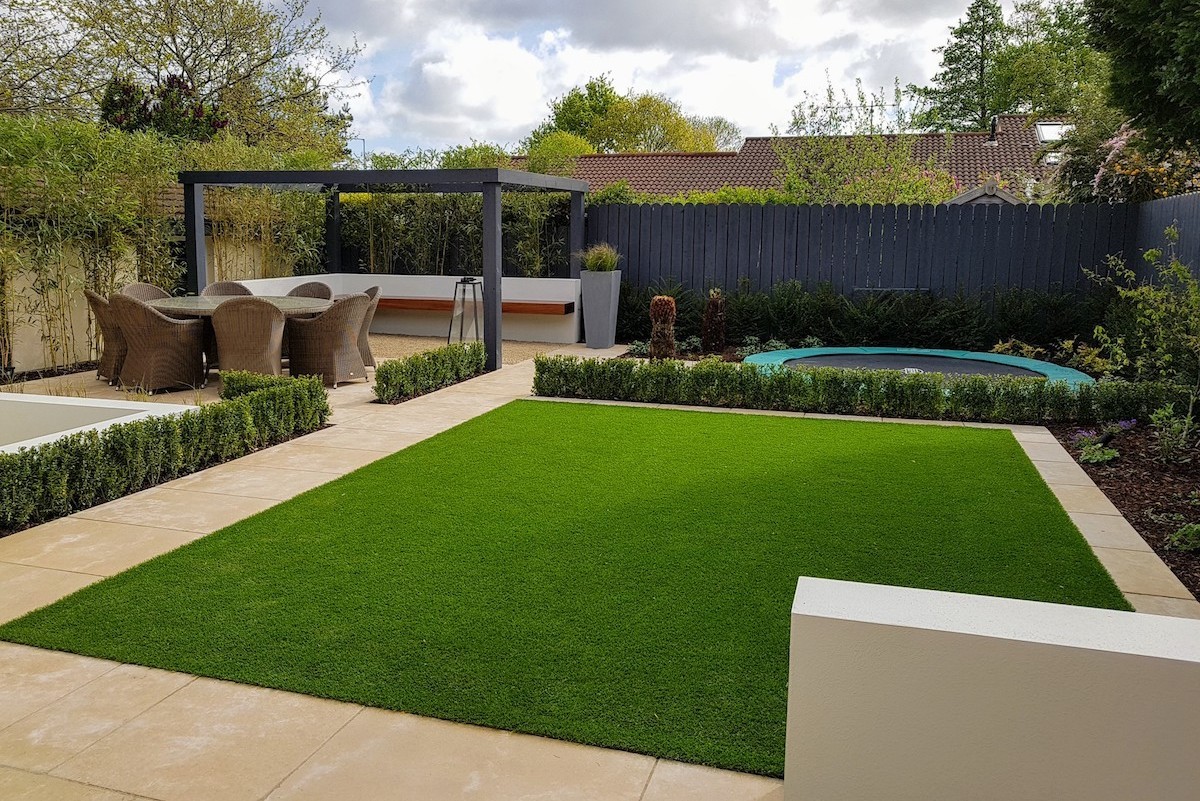 Location: Ballinteer, Dublin 16, South Dublin
Features:
Contemporary garden, designed for entertaining, relaxing and play! The garden features a sunken trampoline, artificial lawn, Egyptian limestone, pergola, L shaped hardwood floating bench, rendered and painted walls.
Planting:
Planting consists of Bamboo, Amelanchier, Box hedging, Tree ferns, groundcover pachysandra and vinca, and mixed herbaceous perennials and grasses.