Specialists in all areas of garden
landscaping
Landscaping garden specialists LandArt, can visit your garden for a consultation about your landscaping needs. Our team of landscapers in Dublin  & surrounding areas are highly experienced in this area and offer a range of services to bring your garden ideas to life.
Patio designs and paving are one of LandArt's most popular landscaping garden services. We've completed many patio designs and are full of patio ideas for all types of garden, big or small. Patios help separate the entertaining space of your garden from your planting and lawn. There's nothing better than being able to sit out & dine alfresco in your garden on a summers day, and our well designed garden patios will further enhance the experience for you and your guests.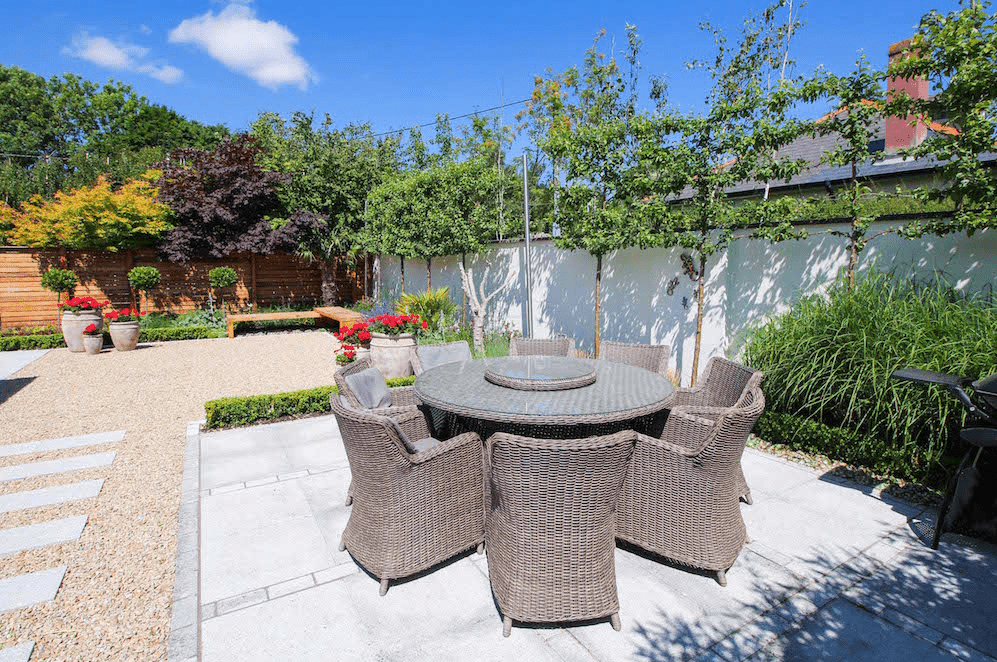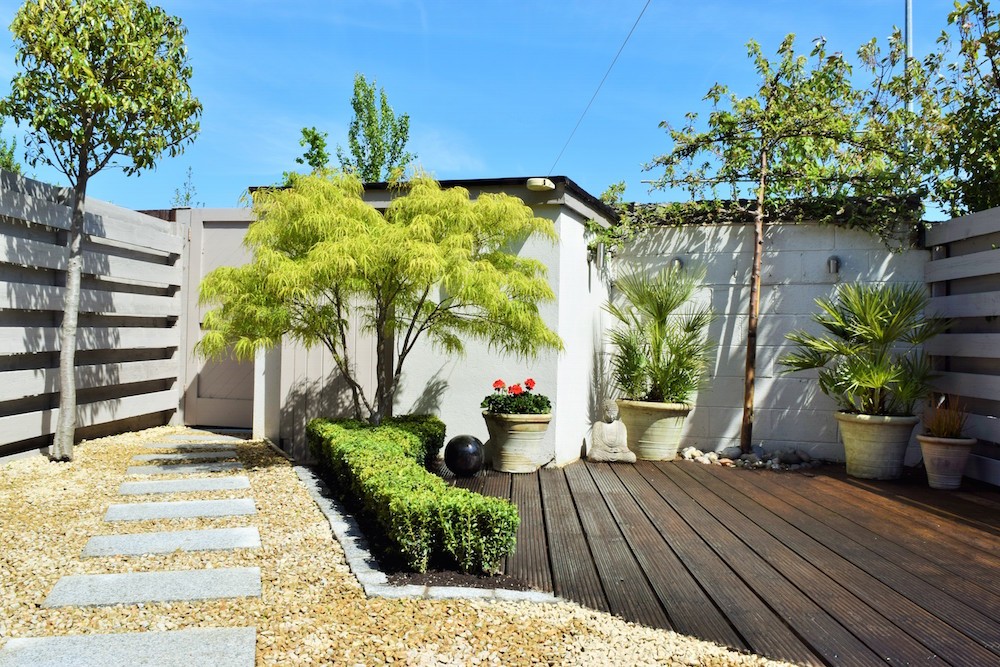 Decking is a popular alternative to paving or patios. LandArt can design a structure or platform that is in keeping with your garden and your property. We use a variety of composite decking and timber decking, whichever decking type you prefer, and can treat & stain it so that it is Irish weather resistant!
If you have some garden decking ideas but are unsure of how it would work with your garden, get in touch with our landscaping team and we can come visit you for a no obligation chat.
LandArt's landscaping garden team are experts in turfing and roll out lawns. We can ensure that the old lawn is correctly removed and the ground levelled before we add the turfing or roll out lawn. We'll also ensure that it is neatly tight up against any curves or edges.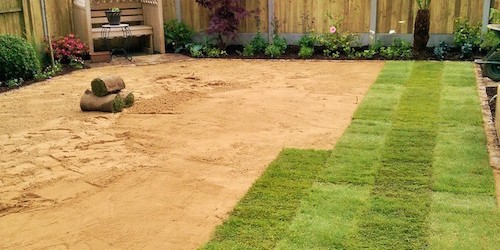 Drainage may play an important role in your garden. Most gardens are relatively flat and are well equipped to deal with excess rain water. However some gardens with a slope may develop problems when rain water runs off the slope into a specific area of the garden or problems can arise with the soil in absorbing rain water. LandArt's landscapers in Dublin, can solve any issues like this, usually by installing an underground or undersoil drainage system ensuring that the excess water is redirected and making sure the garden does not become water logged.
LandArt are specialists at installing irrigation systems also to ensure that your lawn and plants are evenly watered. These irrigation systems can be either a drip feed type system or sprinkler and can be set to a timer to suit your garden's needs.
Before any landscaping garden or garden construction project you may need to clear your site and prepare it. LandArt offer a site clearance service for all size of property and can ensure that industry practices are met in regards to waste disposal and recycling.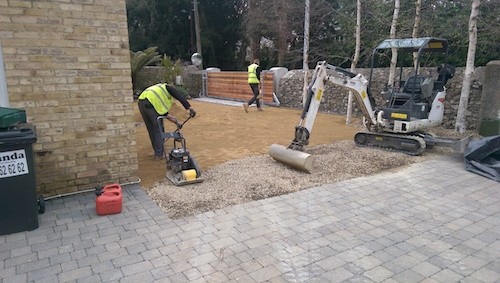 If you don't see a landscaping service you need then please get in touch as we more than likely offer it!
Recently completed
landscaping projects
If you need some inspiration why not check out our all our latest landscaping and design projects in the garden design gallery.
We have before and after garden pictures which may help give you an idea of how we could transform your garden. If you live in a built up area have a look at the urban and small garden design projects, but we also have specialise in large and period garden design projects which are on show there too.
We would love to speak to you about creating your perfect outdoor space, so get in touch today