Award Winning Garden Designer
Dean Lacey
LandArt was founded by Dean Lacey in 2014. Based in Cabinteely, South Dublin, we offer our clients years of expertise in garden design. Creating beautiful, luxurious, and enjoyable spaces. At LandArt we believe beautiful spaces start with considerate design, the selection of high-quality materials, beautiful plants, and implemented by an experienced and skilled team. Our garden designs are unique, creative, aesthetically beautiful, and practical. We have a passion for looking deeper into the spaces people live in and giving them solutions that may not have been previously considered.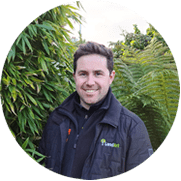 Dean Lacey
Owner & Director of LandArt Ltd.
Follow LandArt on Social Media​

Our services are tailored to you and your project's needs. We offer everything from smaller planting refreshes to full Design & Build projects. With our excellent In house build teams we bring our gardens from concept to completion.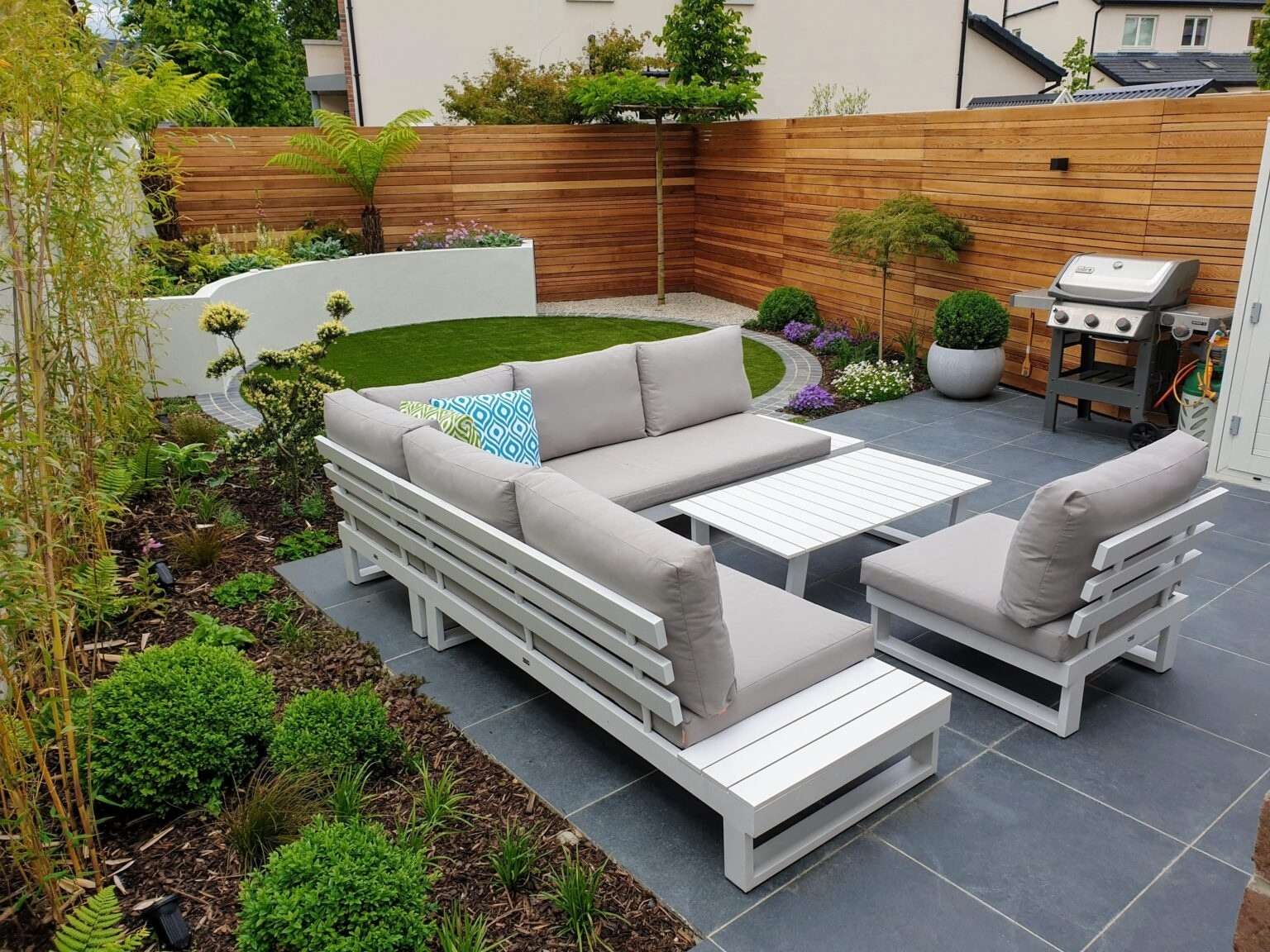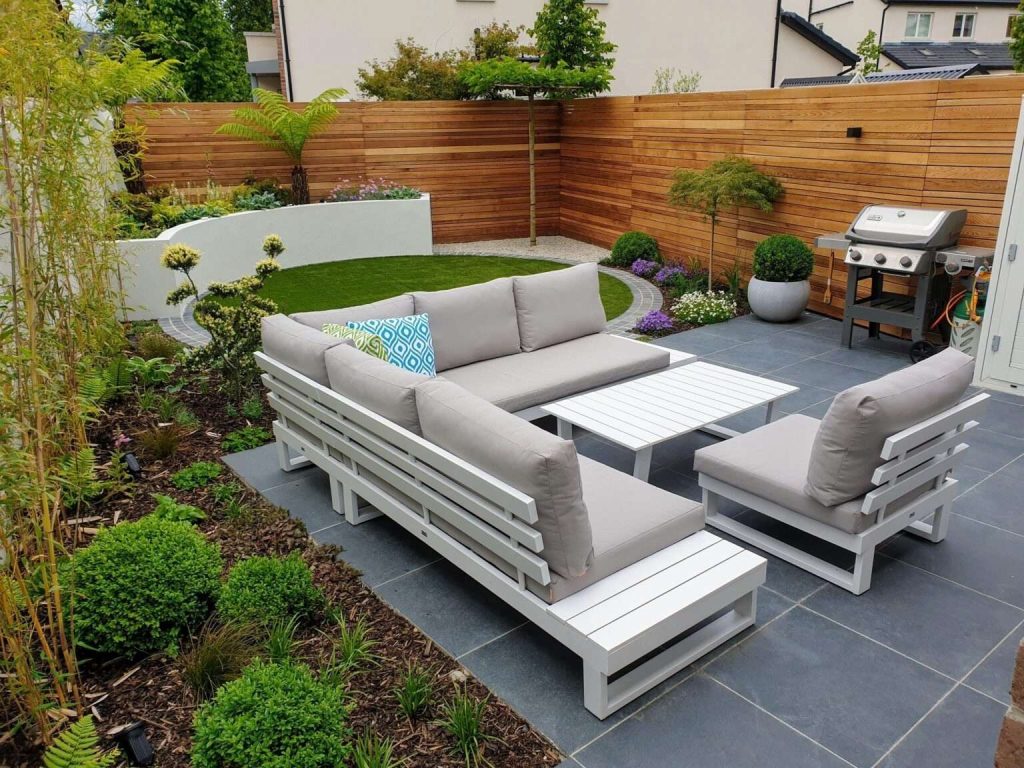 Turn your dream garden
into a reality
We are the designer – We are the builder – A stress-free experience with Impeccable standards and quality workmanship

LandArt seeks to provide a unique customer experience where one company takes care of everything from start to finish. We provide a full landscaping service from initial consultancy, through to design, project management, garden construction and on-going garden maintenance. We guarantee the highest standard of design, construction, and aftercare for your garden, ensuring it develops to its full potential.
Together with our incredible team, we have built a reputation for unrivalled customer service and quality workmanship. The LandArt approach is customer-orientated, transparent and stress-free. You can be safe in the knowledge, that here at LandArt, the important things are always done right: Clever design, accurate costings; great communication; honest advice; and quality workmanship. We would love to speak to you about creating your perfect outdoor space, so get in touch today.
We would love to speak to you about creating your perfect outdoor space, so get in touch today.
Advice and solutions
from industry experts
Whether you are seeking horticultural guidance on planting, landscaping,  or specific design solutions for your space, LandArt has the experience and knowledge to make your dreams a reality. With our on-site consultations you can meet with one of our designers to assess, survey & develop your ideas into reality.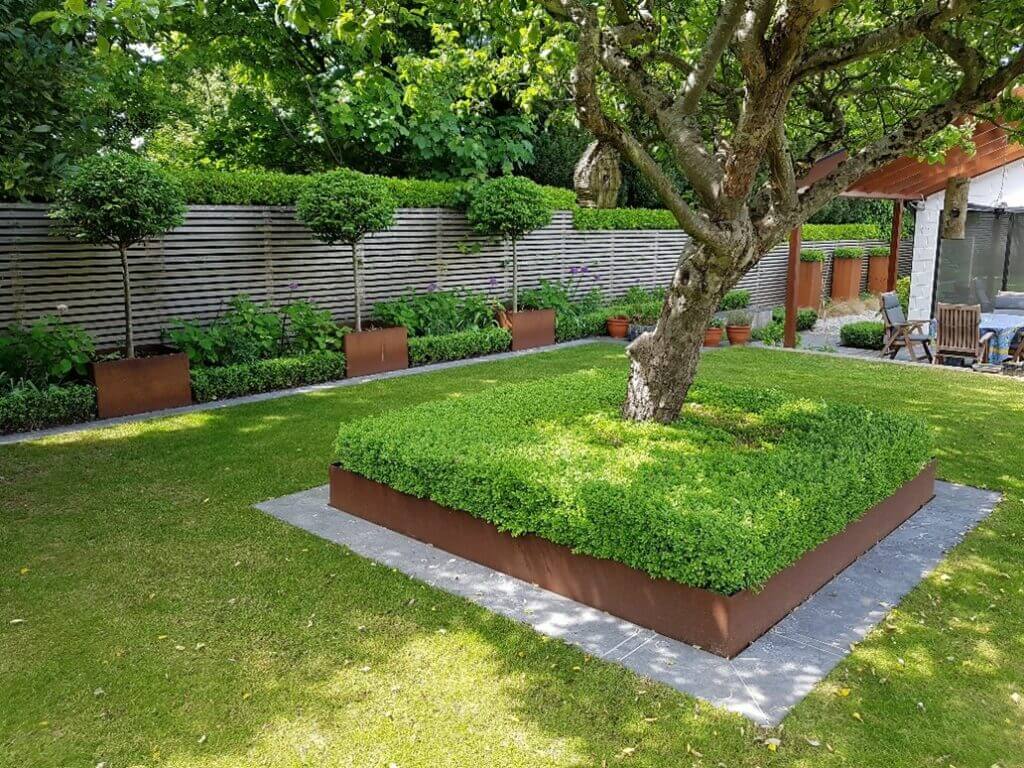 Donal Cronin
November 15, 2022.
Can't recommend them highly enough, from my first meeting with Dean, to the superb execution by Rodney supported by Dan. Dean's initial ideas were great. And when Rodney turns up, you know you're in good hands. Passionate about the work, completely professional, focused and hard-working, and by the time he and Dan finished, my gardens front and back were transformed. I'd have no hesitation in recommending 😊👌
Cathy Breathnach
November 12, 2022.
Just had maintenance completed in our garden again this year by Landart. They made the garden look like new again, very prompt and efficient service and give great advice on planting etc. Thanks Dean and team!
Dave & Denise
November 4, 2022.
Kathryn and the team at LandArt did a fantastic job landscaping our garden. Dean and Kathryn are both very knowledgeable and lovely to deal with. They were very helpful with suggestions and had no problem accommodating any requests we had for changes. Communication was always prompt. We would highly recommend LandArt!
Breda Deignan
October 16, 2022.
We had our garden redesigned by Dean in Landart and would highly recommend him and his team. Everything was done to a very high standard and would have no hesitation recommending them. We love the garden they created and it now feels like an extension of our home. Well worth the investment.
Therese Madden
October 13, 2022.
Dean designed a beautiful garden for us, that is developing very nicely. Rodney and the team had the whole garden finished in four days last Spring and I have just had Rodney and Dan back to tidy up for winter and plant lots of spring bulbs. It's a pleasure to deal with Landart!
Stephen Bradley
October 7, 2022.
Rodney and Dan recently came to perform an annual landscaping maintenance on our garden. They were extremely professional, thorough and the work was performed to an extremely high standard. I was also impressed with their suggestion on re purposing plants that looked like they were dying to other parts of the garden. I will certainly use their services again in the future.
Ron O'Connor
September 22, 2022.
We cannot recommend LandArt highly enough. Dean and his excellent and very professional team Shane, Mark and John designed and created a wonderful garden for us. We are absolutely delighted with the finished result.
Billy Saunderson
September 21, 2022.
I approached LandArt for a proposal on a large unusable part of my garden which was concealed from the main garden by large leylandii hedging and consisted of an ugly concrete base and an unsightly blockwork shed. I was delighted with the design proposal which showed great imagination in outlining what was possible. We proceeded with the proposal and are delighted with the result. It is truly a transformation to a now beautiful part of the garden, now visible from the remainder of the garden and usable by us. Dean, and his team led by Shane, met all the contract terms and the end result totally exceeded our expectations. Family and friends rate the transformation as stunning. The workmanship during the demolition, construction and planting stages of the job was exceptional. we are very satisfied clients and would highly recommend the LandArt team. Billy, KIlliney
Barry Oleary
September 18, 2022.
Delighted with the garden that Dean designed for us. His team, Shane , Mark and John were punctual, efficient, helpful and professional. I am happy to recommend Landart for any garden work.
News and advice
from the team
We would love to speak to you about creating your perfect outdoor space, so get in touch today
We would love to speak to you about creating your perfect outdoor space, so get in touch today