Award Winning Garden Designer
Dean Lacey
LandArt was founded by Dean Lacey in 2014. Based in Cabinteely, South Dublin, we offer our clients years of expertise in garden design. Creating beautiful, luxurious, and enjoyable spaces. At LandArt we believe beautiful spaces start with considerate design, the selection of high-quality materials, beautiful plants, and implemented by an experienced and skilled team. Our garden designs are unique, creative, aesthetically beautiful, and practical. We have a passion for looking deeper into the spaces people live in and giving them solutions that may not have been previously considered.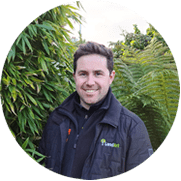 Dean Lacey
Owner & Director of LandArt Ltd.
Follow LandArt on Social Media​

Our services are tailored to you and your project's needs. We offer everything from smaller planting refreshes to full Design & Build projects. With our excellent In house build teams we bring our gardens from concept to completion.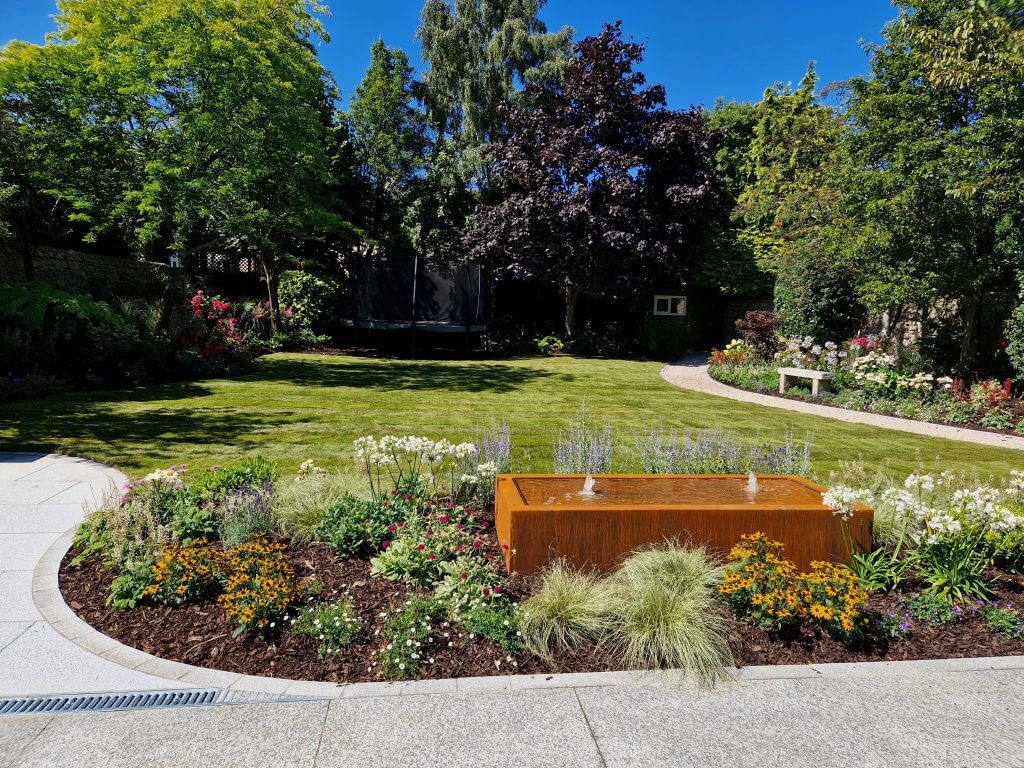 Turn your dream garden
into a reality
We are the designer – We are the builder – A stress-free experience with Impeccable standards and quality workmanship

LandArt seeks to provide a unique customer experience where one company takes care of everything from start to finish. We provide a full landscaping service from initial consultancy, through to design, project management, garden construction and on-going garden maintenance. We guarantee the highest standard of design, construction, and aftercare for your garden, ensuring it develops to its full potential.
Together with our incredible team, we have built a reputation for unrivalled customer service and quality workmanship. The LandArt approach is customer-orientated, transparent and stress-free. You can be safe in the knowledge, that here at LandArt, the important things are always done right: Clever design, accurate costings; great communication; honest advice; and quality workmanship. We would love to speak to you about creating your perfect outdoor space, so get in touch today.
We would love to speak to you about creating your perfect outdoor space, so get in touch today.
Advice and solutions
from industry experts
Whether you are seeking horticultural guidance on planting, landscaping,  or specific design solutions for your space, LandArt has the experience and knowledge to make your dreams a reality. With our on-site consultations you can meet with one of our designers to assess, survey & develop your ideas into reality.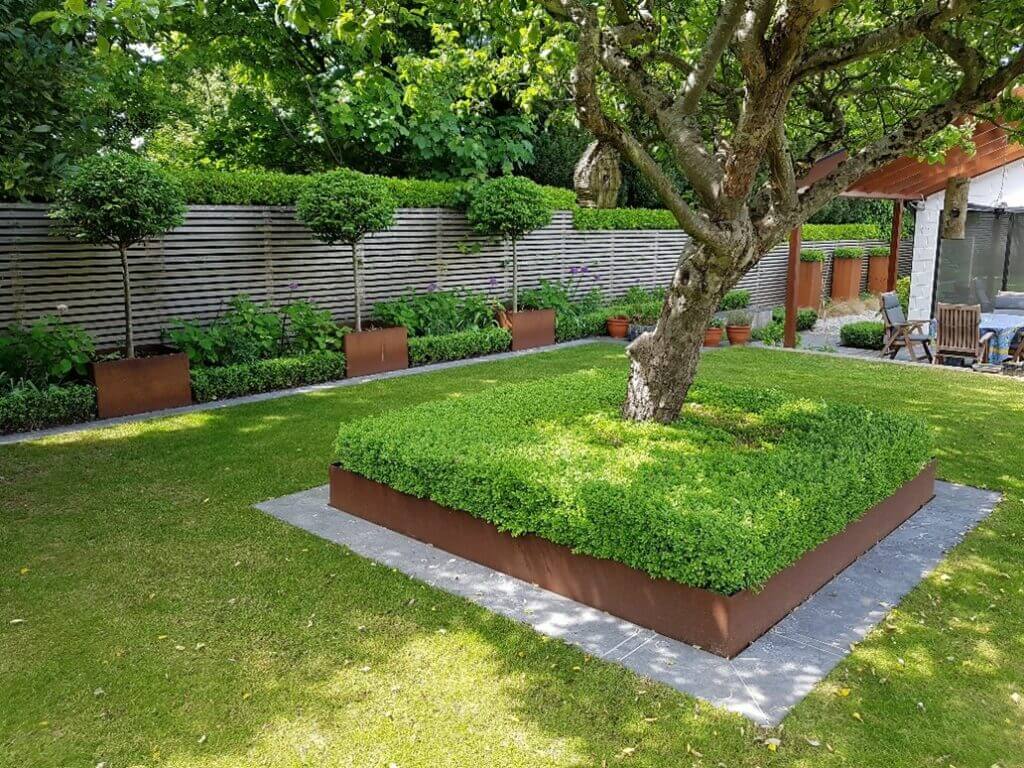 David Holohan
4 August 2023
I used the LandArt team and from start to finish they were excellent and I would highly recommend them. Dean created a great design that captured what I was looking to achieve followed by Shane and team planning and installing everything exactly to the plan and the follow on maintenance by Rodney was superb and has the garden looking great.
Patricia Gonzalez
4 August 2023
Rodney is so thorough with his work, he arrived very punctually to tidy up my garden and left no stone unturned: the garden looks stunning, as newly planted. Him and his crew are so tidy, clearly enjoy their work and they always go above and beyond: they took it upon themselves to give a clean to the front of the house too. Great tips of pruning and maintenance too
Deirdre Crinion
3 July 2023
Thank you for the landscaping and garden services provided by your company.The finished design and planting reflects what we were looking for and we are very happy with the outcome. Please convey our appreciation to Rodney and team for their hard work and professionalism and for the thorough clean-up at the end of the project. I would wholeheartedly recommend your company to anyone seeking landscaping services. Thank you for the outstanding work and for creating a beautiful garden.
Marc Geraghty
30 June 2023
The LandArt team are excellent. We are so happy with the garden that has been designed and built for us. Dean was an excellent guide to help us meet our design and functional goals. He was so informative and generous with his time from our very first enquiry call and continuing throughout the process as we went through the different design scenarios and planting choices, ultimately helping us to make a final decision that we are delighted with. Shane, Rodney, John and the whole team on site for the week were great, incredible expertise and dedication to deliver the project. Thank you.
Michelle Dooley
20 June 2023
Thank you to Dean, Rodney and the team at LandArt for a fantastic job on our garden. The choice and abundance of planting is fantastic and has transformed our small space. Dean was very responsive and understood what we were trying to achieve. Rodney and the team came to do the planting and were so friendly, hard working and helpful. We are thrilled with the final result.
Dean's team put in 10 gorgeous trees for us. They were professional, hard working and lovely to deal with. I highly recommend them.
Seamus Michael Halford
24 May 2023
Dean, Rodney and crew have been looking after my garden for years. Outstanding service with great attention to detail. Highly recommend!
Margaret Ellison
23 May 2023
Rodney and Dan did a fantastic job on my garden today. I found them both so friendly and professional. My garden is transformed due to their hard work. Their passion and enthusiasm for the job was outstanding and refreshing. I also found Dean extremely helpful in choosing plants/flowers for my garden transformation. Well done LandArt!
Our thanks to LandArt who did a superb job on our front and back gardens. From the imaginative design which Dean supplied, to the excellent work done by Rodney and his colleagues, LandArt surpassed our expectations. They were most professional and easy to work with. Many thanks! 👍
Harry Redmond
22 May 2023
Absolutely delighted with the beautiful garden Dean from Landart designed for us two years. The team led by Shane were totally professional and did a superb job. A big shout out to Rodney for his continued maintenance of our garden for the last 2 years. He has it looking perfect for the summer. His attention to detail is second to none. We would have no hesitation recommending Landart and all the team.
News and advice
from the team
We would love to speak to you about creating your perfect outdoor space, so get in touch today
We would love to speak to you about creating your perfect outdoor space, so get in touch today