Here at LandArt, we realise that not all gardens need a full garden design package. We can also take on small landscaping projects, such as creating new flower beds, installing a new lawn or carrying out a once off garden maintenance. Our team of landscapers in Dublin are highly experienced in this area and offer a range of services to bring your garden ideas to life.

LandArt will create seasonal planting schemes, plant seasonal bedding in pots, plant up hanging baskets and give your garden that extra lift of colour throughout the seasons, especially if there are gaps in flowering periods. We can replace dead or dying plants and give suggestions for new planting in all areas of the garden.

We can undertake once a year landscaping jobs, such as flower bed rejuvenation, bulb planting, rose pruning, hedge planting, tree pruning, leaf collection, mulching of flower beds and soil conditioning to improve soil fertility.
LandArt can offer our gardening services to customers who are selling their properties. A well maintained and landscaped garden will add instant curb appeal and is an easy way to add value. A property with beautifully landscaped gardens, will always sell quicker and fetch a higher price.
If you are building a new home or thinking of a makeover, LandArt can also design your garden and carry out the landscaping from start to finish. A beautifully designed garden not only looks fantastic but also complements the property and significantly increases its value.
Do you require a low maintenance garden? Do you find that you do not have enough time in your busy schedule to maintain and care for your garden? LandArt can help create a low maintenance landscape for your property. Whether you have a small landscape project or a large landscape project, LandArt are here to help.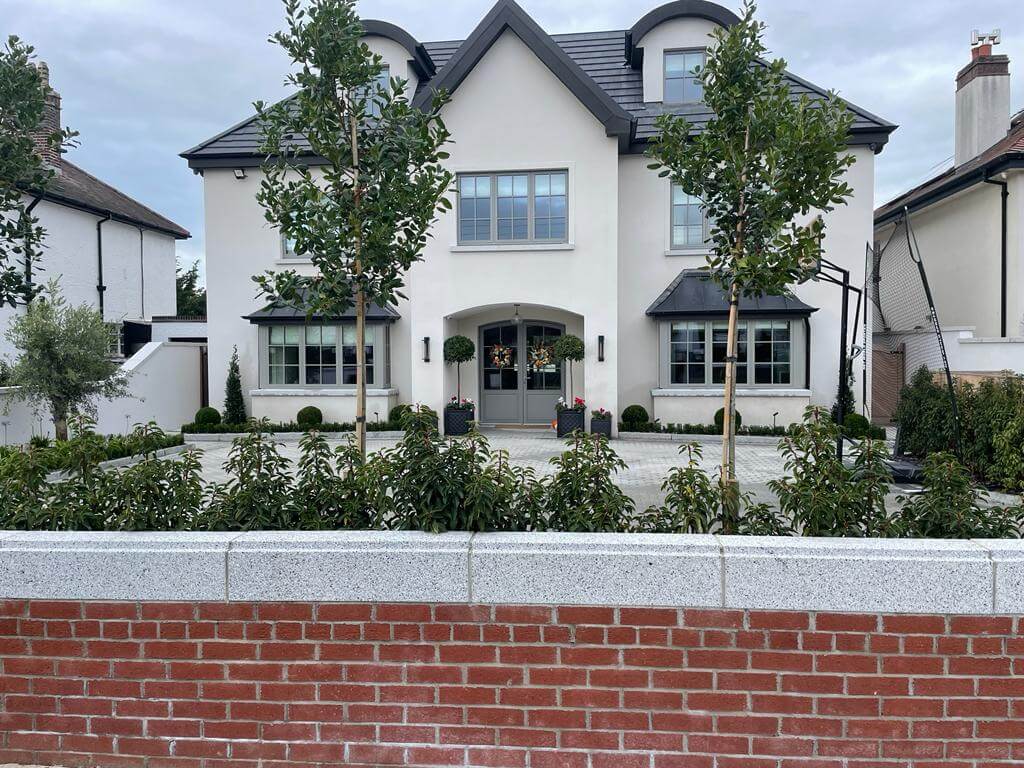 A garden can only be kept as beautiful as intended through ongoing care, and our team of qualified horticulturalists are skilled in all areas of garden maintenance to grow your landscape to its full potential.
We pride ourselves on the expertise of our horticulturalist team and work closely with our clients to create a tailored maintenance program to ensure their gardens remain a stunning feature of their home.
For maintenance, we currently service private residences and management companies across South Dublin, North Dublin and North Wicklow and can arrange garden maintenance for all requirements, from a one-off clean-up, to regular scheduled visits, to complete overhauls for special occasions.
Our garden maintenance services include:

• Hedge clipping and pruning
• Weed removal/management
• Improving soil structure
• Fertiliser applications
• Mulching
• Planting
• Pest and disease control
• Lawn care including mowing, edges, coring, top dressing and fertilising
• Irrigation installation or repair
• Pressure cleaning outdoor surfaces
If you would like to get a quote for a garden mini job, simply contact us for more details.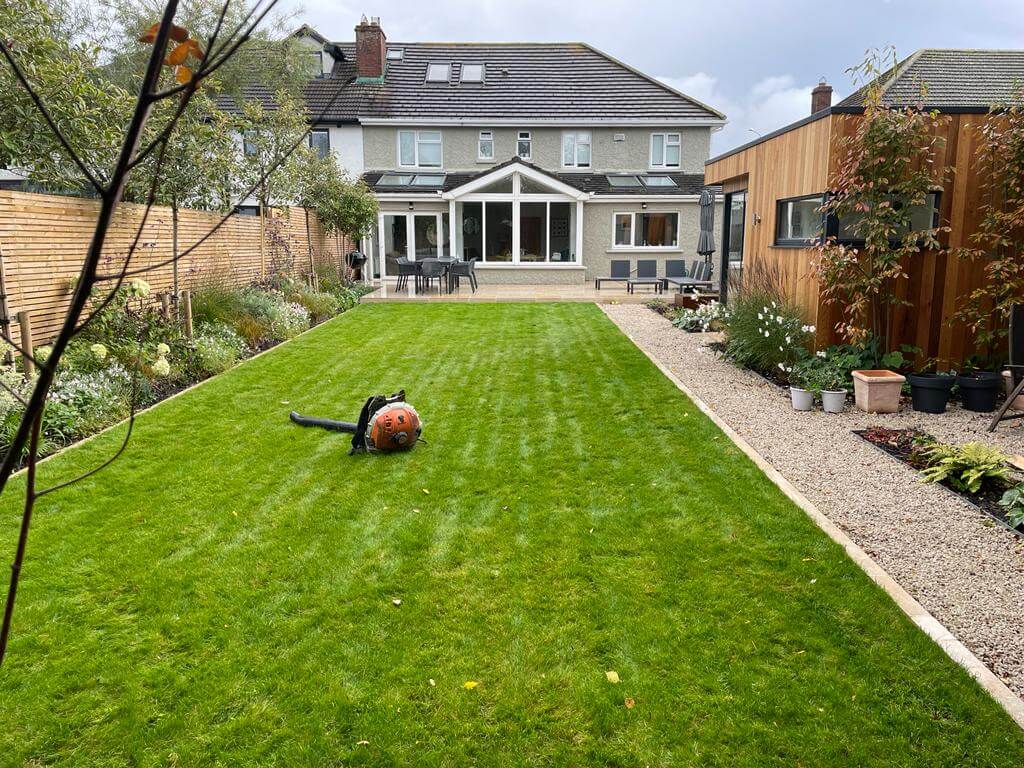 If you don't see a landscaping service you need then please get in touch as we more than likely offer it!
Recently completed
landscaping projects
If you need some inspiration why not check out our all our latest landscaping and design projects in the garden design gallery.
We have before and after garden pictures which may help give you an idea of how we could transform your garden. If you live in a built up area have a look at the urban and small garden design projects, but we also have specialise in large and period garden design projects which are on show there too.
We would love to speak to you about creating your perfect outdoor space, so get in touch today