Specialists in all areas of
garden construction
Once the garden design proposal has been put together and decided upon, any garden construction required can begin. At LandArt we work with only the best quality materials for any garden construction we undertake, and each of our gardens are built to stand the test of time.
The options are generally limitless when it comes to the type garden construction that we can carry out, but to give you an idea of the types of services we offer include: Patio Design, Garden Fencing and/or Walling, Driveways & Curbing.
Garden fencing is a great way to finish off the look of a garden. Our garden construction team in Dublin can source the fencing that suits your garden best, whether that be wood fencing, timber fencing, concrete fencing or pvc fencing etc.
It can also benefit your property adding extra privacy and security if your walls are particularly low. Walls can also be installed if needed if your current walls are beginning to crack or have become tired.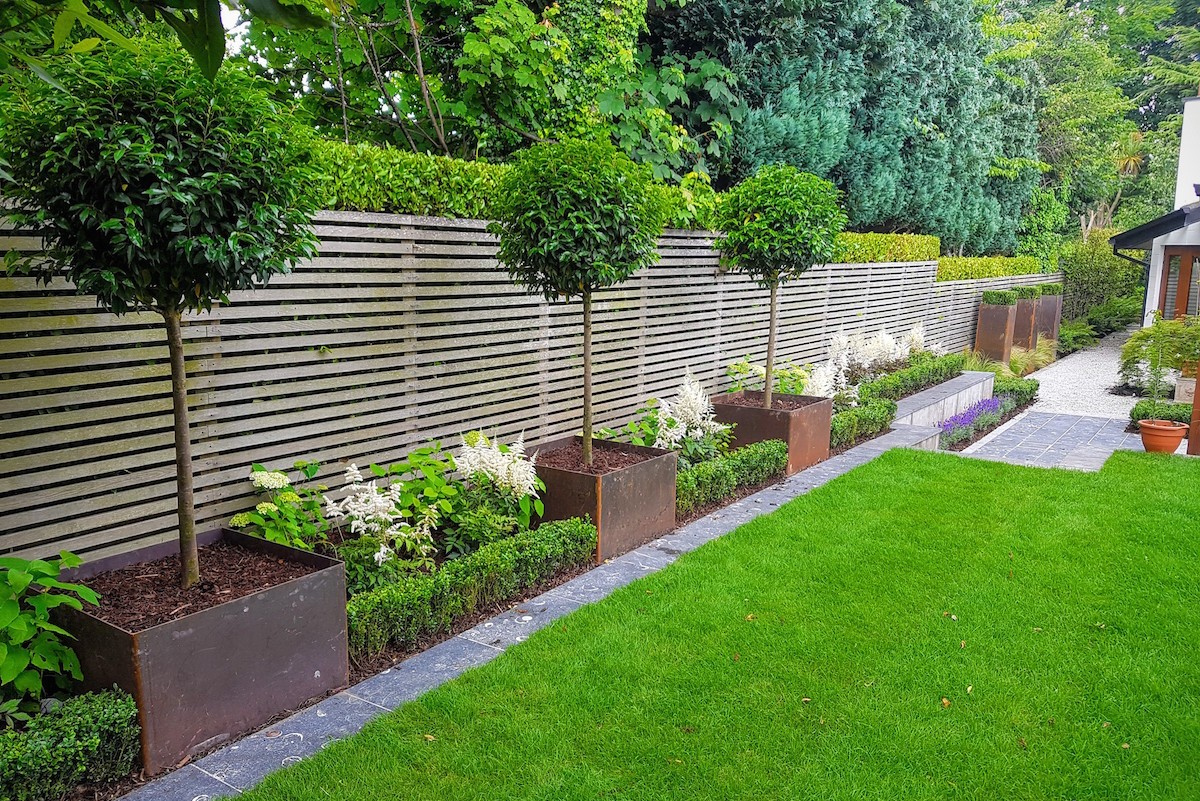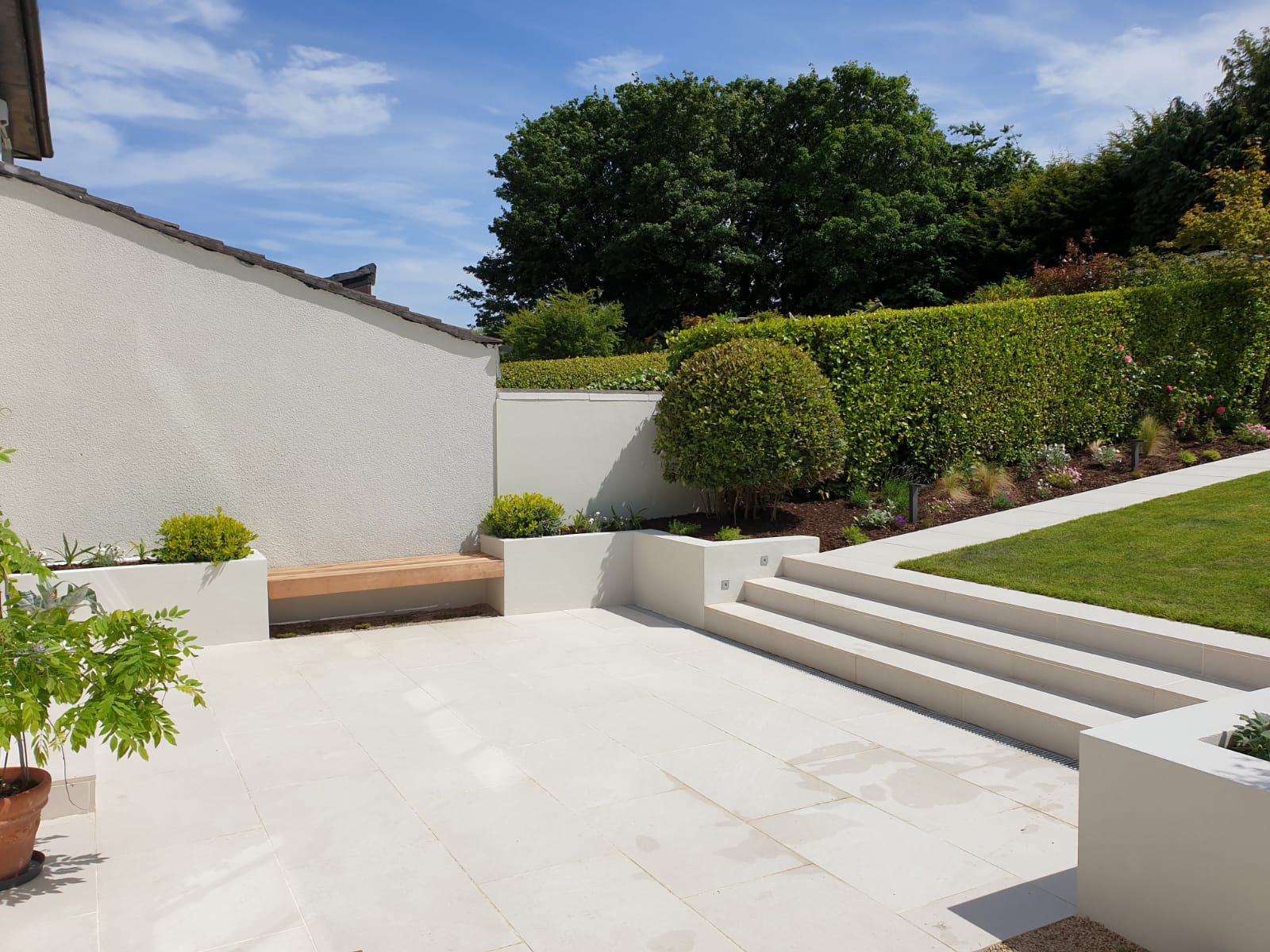 Our landscaping team are experts at installing patios and paving options. A well thought out patio design is a great addition to back gardens in particular to add entertaining space to you garden as well as lessening maintenance in particular areas of your garden.
See our landscaping services for more information on patios and patio ideas.
Raised flower beds are a popular choice amongst many of our clients. Sections of planting can be easily separated from one another and with a choice of timber paneling they can really enhance the look of garden.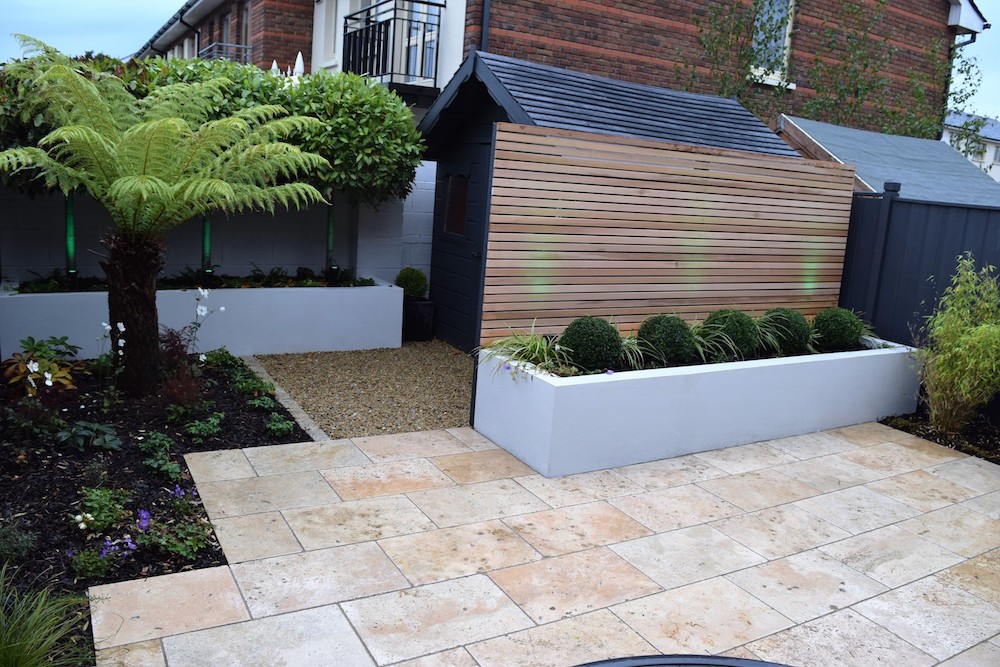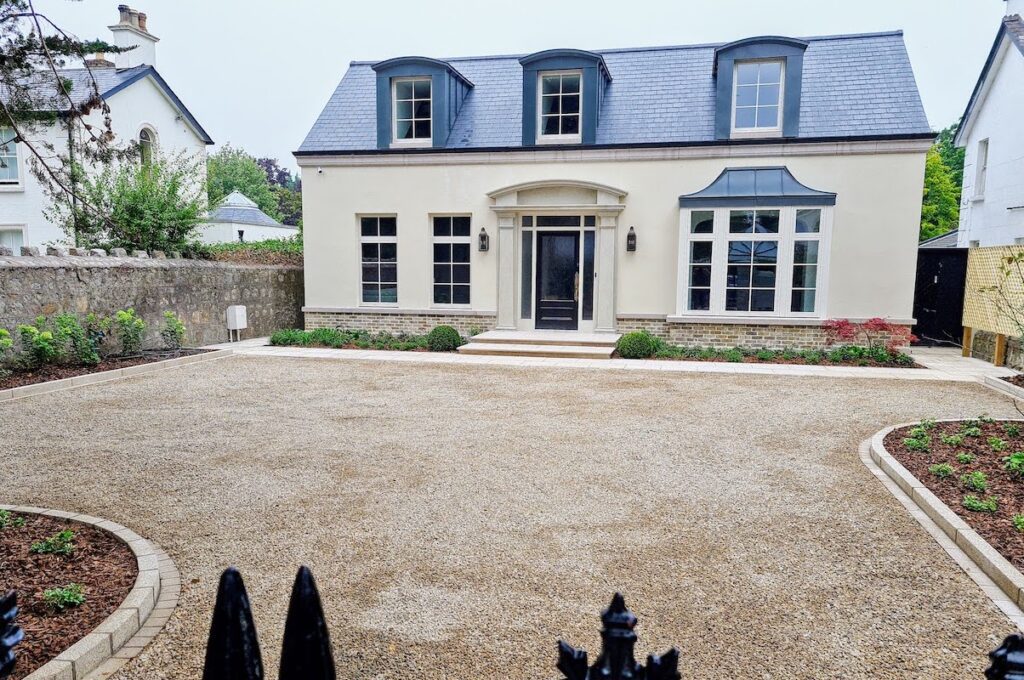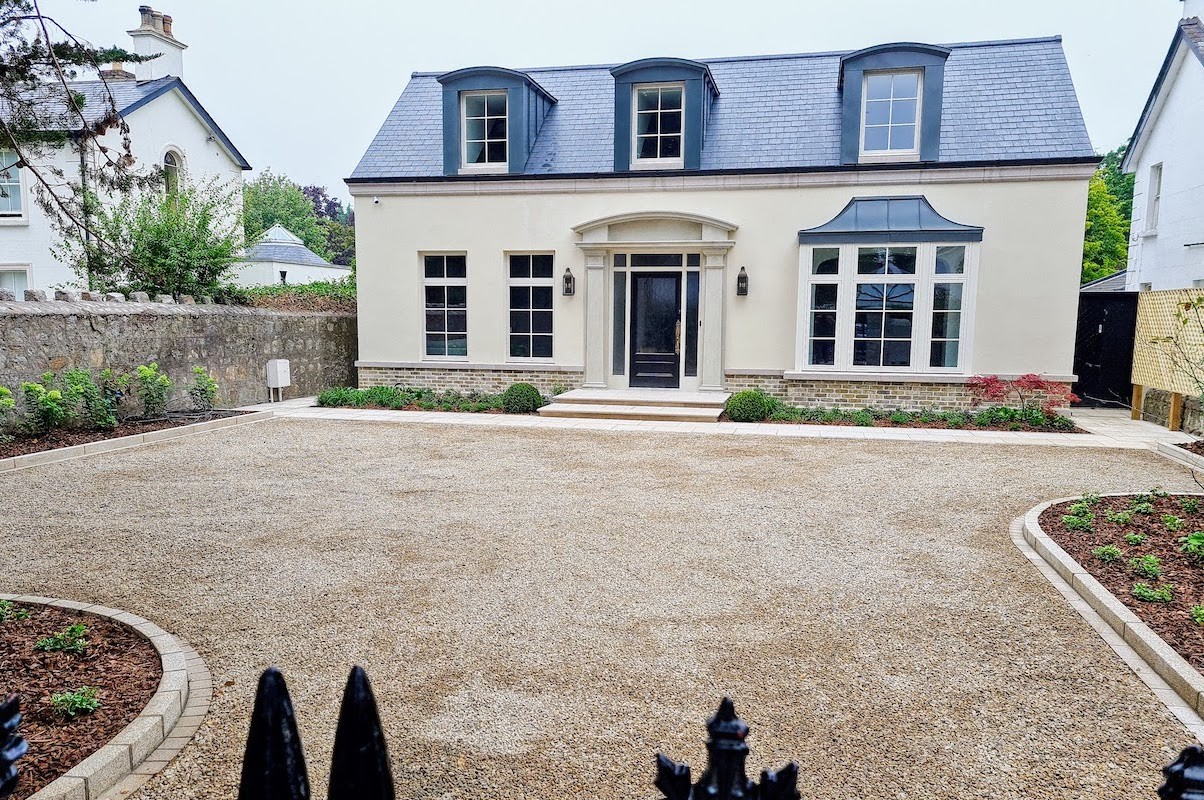 Driveway Paving & Curbing
Driveway paving and curbing is a great way to improve the look of your front garden and also reduce maintenance such as lawn mowing. Sections of planting can be included which enhance the look further and requires little maintenance.
Our landscaping team can create a driveway paving design that will stand the test of time. We can source paving slabs at the best prices and with an array of choice and colour of the stone.
Other services include site excavation and clearance, irrigation and more. Most of these can be found under our landscaping or garden maintenance pages. If you don't see a garden construction service you need then please get in touch as we more than likely offer it!
Recently completed
garden construction projects
If you need some inspiration why not check out our all our latest landscaping and design projects in the garden design gallery.
We have before and after garden pictures which may help give you an idea of how we could transform your garden. If you live in a built up area have a look at the urban and small garden design projects, but we also have specialise in large and period garden design projects which are on show there too.
We would love to speak to you about creating your perfect outdoor space, so get in touch today
Fully accredited member of the Garden & Landscape Designers Association (GLDA)