Specialists in all areas of
garden design
Garden design is at the core of LandArt's landscaping services. LandArt specialises in creating your dream garden through beautiful garden designs. If you were building a house you wouldn't rush in immediately and begin construction without detailed plans. The same is true for garden design.
As a multi award-winning landscape company, our landscape designer's expertise lies in creating beautiful, liveable outdoor spaces, which seamlessly integrate the surrounding architecture and landscape.
Landscapes should complement a client's lifestyle, and whether that be a sophisticated terrace or a more relaxed environment with verdant planting, we design gardens that are a genuine pleasure to live in.
We work closely with our landscape construction team to ensure a seamless transition throughout the garden design process, guaranteeing the highest standard in garden construction.
Our landscape design services include:
• Garden design
• Outdoor kitchen design
• Planting layout
• Exterior lighting
• Sourcing and selecting outdoor furniture, lighting, pots and ornamentation
We cater to your needs and garden design ideas, whilst bringing our own, taking into account the size and type of garden you currently have or want to have. Our in-house design service is tailored to suit each individual client requirements. So, whether you have a small garden, large urban garden, period property or country estate, we can help design your dream garden!
"Imagine stepping out onto your bright and spacious new terrace with your favourite bottle in hand…..It's early evening….the lighting is on, highlighting the feature trees and beautiful planting….You wander
down towards the end of the garden….Across the stepping stones, you stop to listen to the soothing sounds of the water feature….You smile as you pass your kids, as they play on the lush green lawn with their friends….You hear laughter of friends and family relaxing on the terrace….The aroma of
freshly cooked food fills the air….You grab a corkscrew off your outdoor worktop, open the bottle
and turn… "Top up anyone?"
If you need some inspiration to see what your dream garden might look like, why not check out our garden design gallery where we have all our latest design projects
Garden Design & Build – Client Journey
1. CONSULTATION
All projects begin with an onsite consultation. One of our designers will meet you at your home / site to discuss your project, learn about your lifestyle and experience the site in context. At this meeting we will talk about various options for your project, assess the site and advise on an appropriate pathway that allows your vision to become a reality. Following this meeting, we will provide you with a design fee proposal, that will outline the agreed scope of works. To cover our time and costs, we charge a small fee for this initial consultation.
2. DESIGN DEVELOPMENT
Our design phase is where we begin to turn your dreams into reality. We will develop concept plans that capture the project brief to give you an idea of what your home / site could look like. We will present you with our selection of materials, finishes, lighting, fittings, planting, furniture, equipment etc. for your consideration.
Once you are happy with the plans, we will prepare the final design documentation and finishes. The documentation will contain all the necessary information for our construction team. A project budget will be prepared for your approval along with a construction timeline.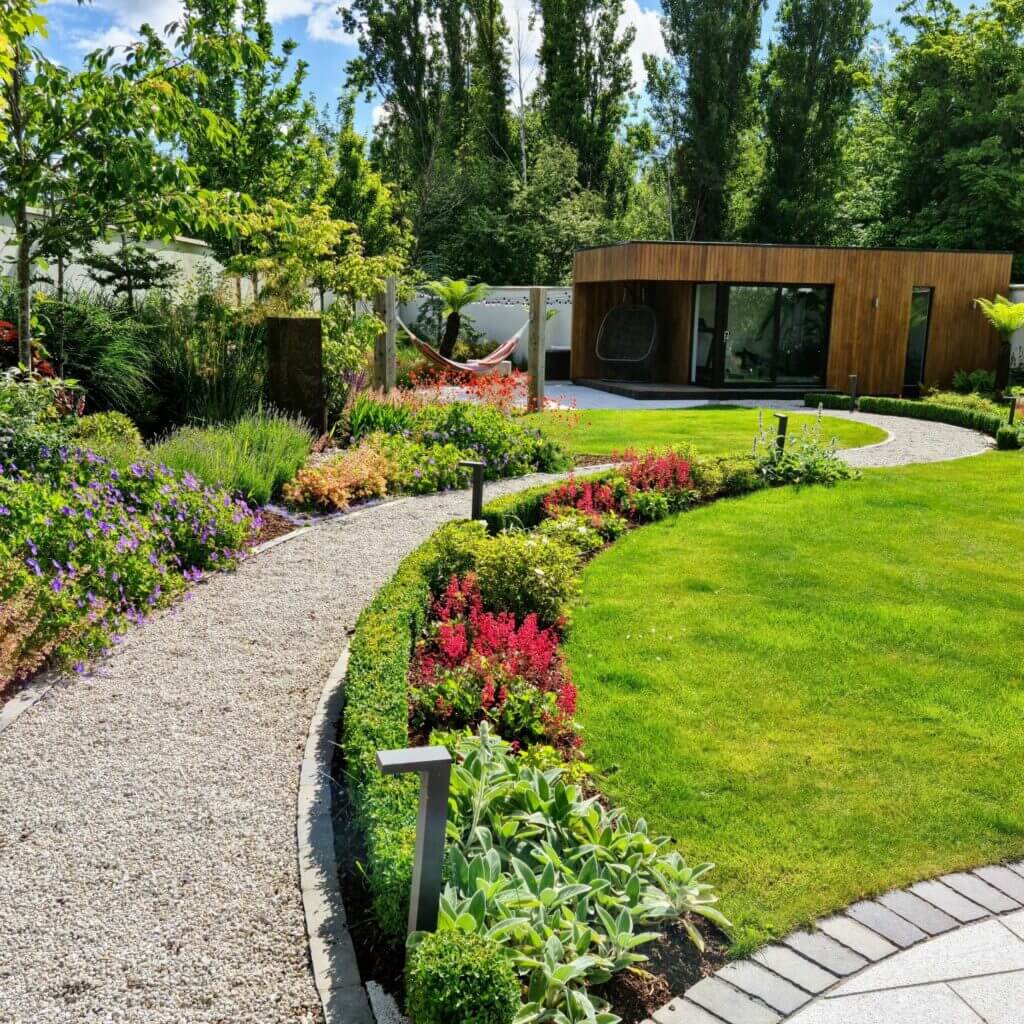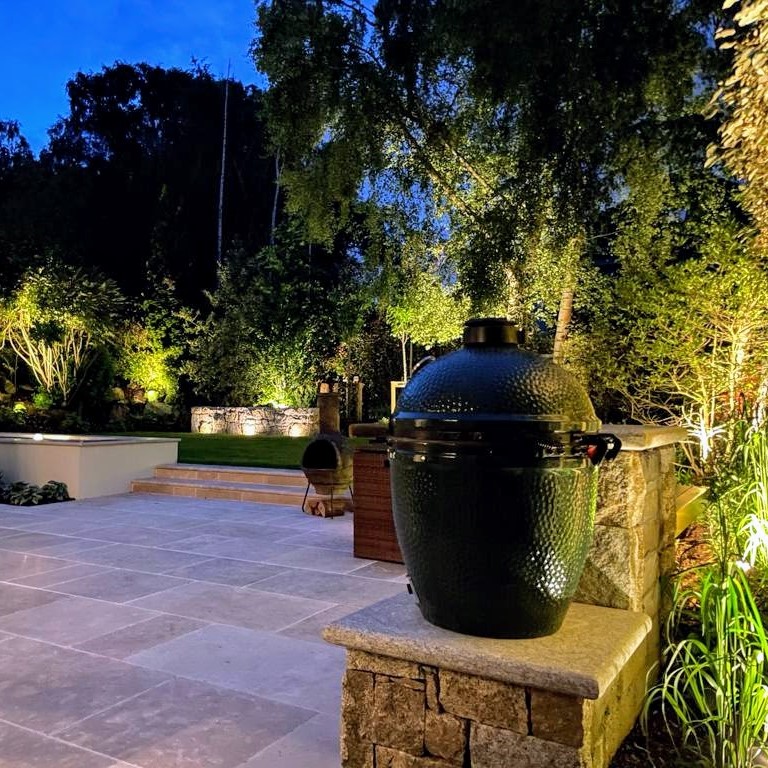 3. LANDSCAPE CONSTRUCTION
This is where the time and effort in the design process will begin to pay off. With their renowned attention to detail, our vastly experienced in-house construction team will work to ensure that your gardens and exterior spaces are built how they were imagined. With our design management service, we will supervise your project and make sure it is installed to our design specifications. We will project manage and oversee the day-to-day of your project, always keeping you in the loop with regular project updates. All purchasing of product, co-ordination of deliveries and installation of the various garden elements, will be expertly taken care of by LandArt. With years of construction experience building beautiful outdoor spaces, we will make sure your project is delivered on time and on budget.
At LandArt we work with only the best quality materials for any garden construction we undertake, and each of our gardens are built to stand the test of time. The secret of a great garden that will stand the test of time, is in as much of what you cannot see as in the visible landscaping. Proper ground clearance and preparation, correct foundations, the right materials and building methods are carefully considered by LandArt. Our landscaping best practices and workmanship will make a huge difference to not only how good your garden looks when its's finished but ultimately, it's longevity.
Our landscape construction team's attention to detail and quality in builds, has been highly recognised in the industry and as testament have received numerous accolades.
We would love to speak to you about creating your perfect outdoor space, so get in touch today
Recently completed garden design

projects
If you need some inspiration why not check out our all our latest landscaping and design projects in the garden design gallery.
We have before and after garden pictures which may help give you an idea of how we could transform your garden. If you live in a built up area have a look at the urban and small garden design projects, but we also have specialise in large and period garden design projects which are on show there too.
We would love to speak to you about creating your perfect outdoor space, so get in touch today
Fully accredited member of the Garden & Landscape Designers Association (GLDA)