Garden design is at the core of LandArt's landscaping services. If you were building a house you wouldn't rush in immediately and begin construction without detailed plans. The same is true for garden design.
Dean from LandArt is a highly experienced and talented garden designer based in Dublin. With a degree in Landscape Architecture, he has won many awards at festivals such as Bloom and gained years of garden design experience in Ireland and Sydney, at the very highest level.
LandArt specialise in all areas of garden design. We cater to your needs and garden design ideas, whilst bringing our own, taking into account the size and type of garden you currently have or want to have. So whether you require small garden design, urban, period or modern garden design we can help!
If you need some inspiration why not check out our garden design gallery where we have all our latest landscaping and design projects.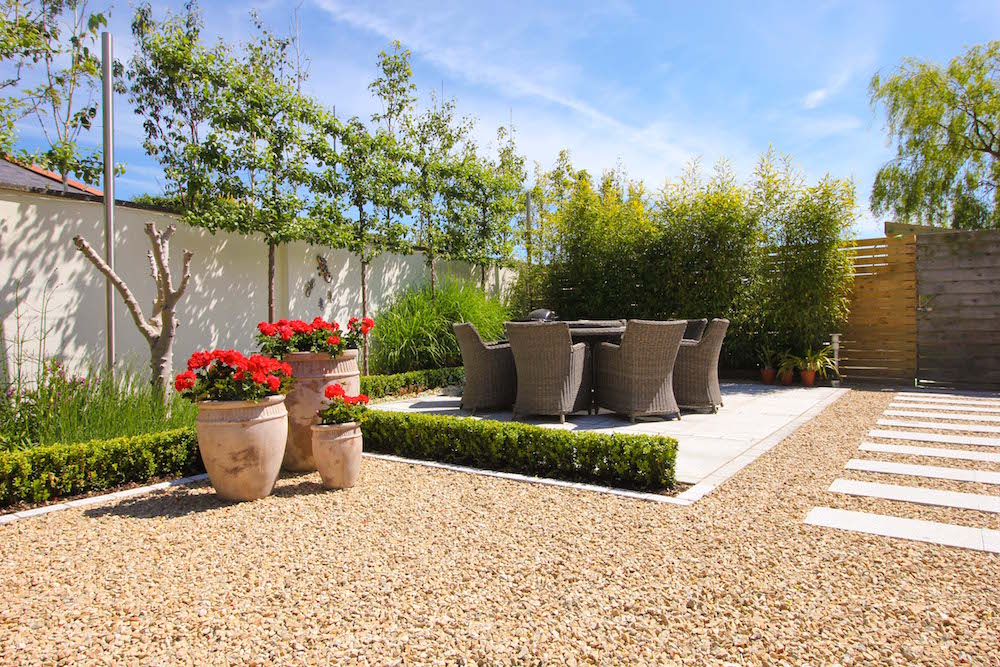 Garden Design Consultation
Based in Dublin, we'll visit your site for a garden design consultation to help bring your garden ideas to life. We can offer you some of our own garden ideas, perfect for small garden designs or large gardens, and can carry out any construction if necessary.
Garden Design Plans
Based on the initial brief LandArt will design a plan for your garden. These design plans will give you a clear a picture of the kind of work that will need to be carried out and help give you an idea of how the finished garden may look, which may include the following:
CAD Landscape Masterplan
Planting Plan
Construction Plan
Details Plan
Upon concept approval from the garden design plans, a final budget estimate or garden construction quote can then be provided.
Garden Gallery
Be sure to check out our garden gallery which showcases some of our recent garden designs and projects. We have before and after garden pictures which may help give you an idea of how we could transform your garden. If you live in a built up area have a look at the urban and small garden design projects, but we also have specialise in large and period garden design projects which are on show there too.
Other services we offer include landscaping and garden maintenance if you require individual services, rather than a full garden makeover.