This year we have taken part in the NIHGT's 2022 Annual Conference 'Planting for Tomorrow's World – A Global Perspective' at the National Botanic Gardens.
This was a sobering and yet fascinating insight into how we can approach planting selection in a changing climate.
Discussions focused on key considerations for plant tolerances & suitable vegetation for our future weather patterns and soil temperature increases. The topics covered each day also included ample research and direction on local habitat creation, avoiding monocultures, promoting personal well-being (especially in relation to the role our green spaces play in improving mental & physical health) and a constant chime that we have to try doing things differently to how they have always been done.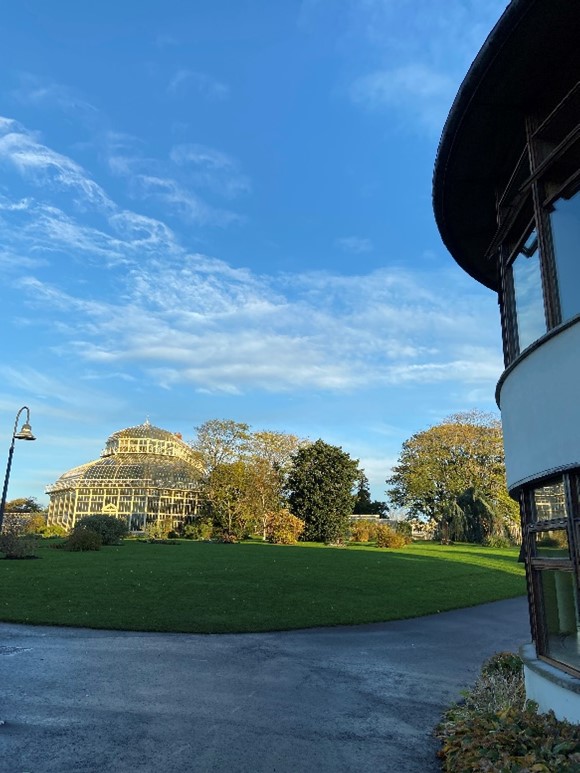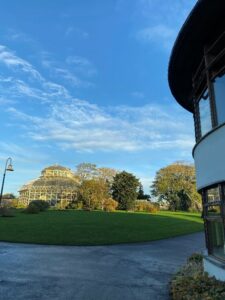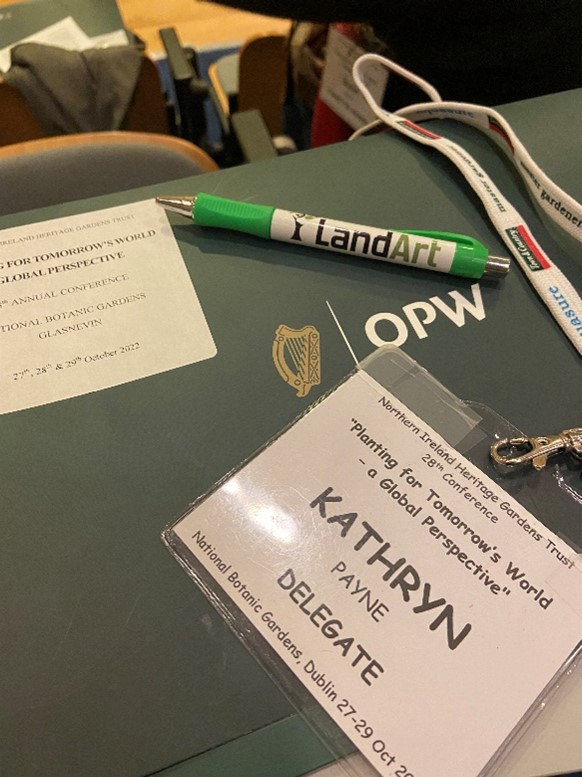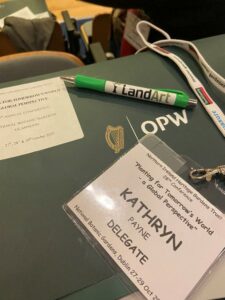 Key speakers came forward from across Ireland and the UK, with exceptional knowledge coming through from :
– Dr Matthew Jebb, Director of the National Botanic Gardens
– Les Moore, Head of Parks Biodiversity & Landscape Services for Dublin City Council
-Margaret Gormley, Chief Park Superintendent for the OPW
– And a familiar face for many, Gerard Fleming, meteorologist & formerly Head of Forecasting & Met Eireann
The approaches, policies & strategies discussed by these speakers range from Biological Diversity to analysis of Urban Spaces, such as Canopy Cover in our cities, species selection for drought tolerance & striking a balance between new alternatives and retaining cultural significance.
The National Botanic Gardens Herbarium
Being hosted in the National Botanic Gardens gave us the opportunity to see resources such as the archives of the Herbarium This is an incredibly rich & diverse resource to have, with flora collected from around the world since the 1800s. But how does this relate to Future Planting ?
Having specimens like this allows us to look at historical variances, the geographical differences/similarities and tolerances plant varieties have across the world.
It is one way in which we can start to determine what species will have natural ability to grow in Ireland and elsewhere in shifting climates.
Academic Arborist researchers are starting the process of re-plotting major cities to new climate locations, using evidence based research and resources like the Herbarium, they can begin to identify plants and trees that will be suitable for use in the future.
This will become more & more important.
As part of the Botanic Gardens work they are digitalising all of their vaults, one plant at a time, in this photo booth so as that the resource is available publicly & globally.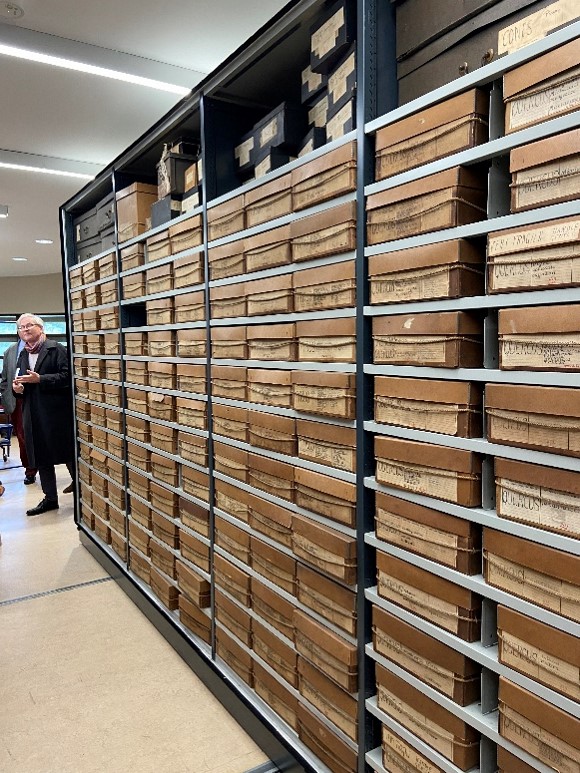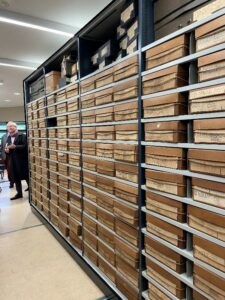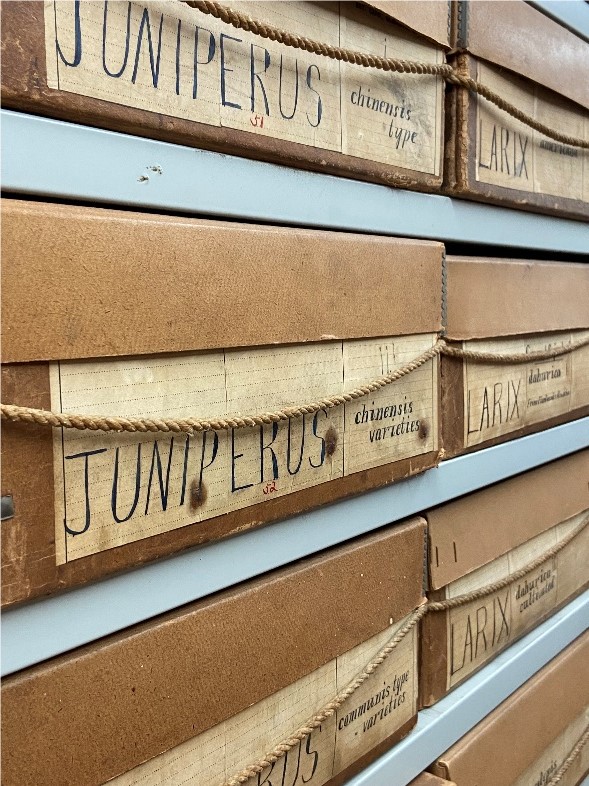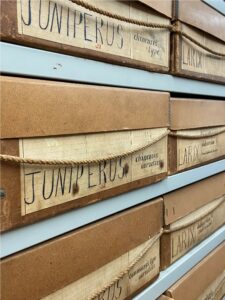 Selecting with Foresight
If projected changes come to pass there is huge need for selecting with foresight : summers will be warmer & drier, winters will be warmer & wetter. Presenting challenges of both drought & flooding in ways we have not had to deal before.
At this conference, 'Planting for Tomorrows World' , we heard how Kew Gardens London is already suffering loss of its European Beech trees, head-gardeners there are preparing to plant a more temperature resilient Oriental Beech as they believe none of their current Beech will survive longer than 10 years.
Scary I know … but now is the time to make better decisions and explore the flora that have the potential as suitable candidates for planting in a warmer Europe.
This is of course part of a much larger debate on new selections vs native flora, cultural significance & conservation to name just a few.
Much to think about, and hopefully ultimately a way to find good balanced solutions to new challenges.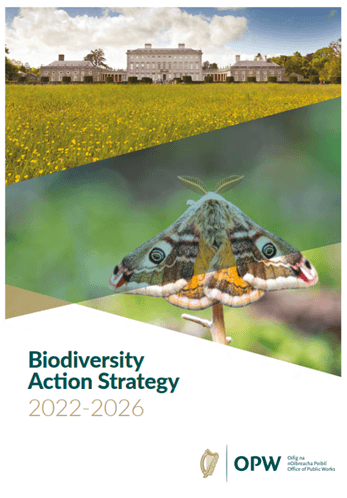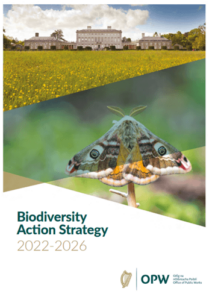 Our Green Assets in Ireland 
gov.ie – OPW Biodiversity Action Strategy 2022 – 2026 (www.gov.ie)
Margaret Gormley, Chief Park Superintendent for the OPW, presented the Biodiversity Strategy 2022-2026, looking at key areas of Carbon Sequestration, Percentage Land Use & approaches to Biodiversity Sensitive Grassland Management. Giving us her insights into Biodiversity locally and in an international context.. Along with her colleagues we now have an Irish framework in place to achieve the EU 'Nature Restoration Law- 2024'
'The Nature Restoration Law is the first continent-wide, comprehensive law of its kind. It is a key element of the EU Biodiversity Strategy , which calls for binding targets to restore degraded ecosystems, in particular those with the most potential to capture and store carbon and to prevent and reduce the impact of natural disasters.'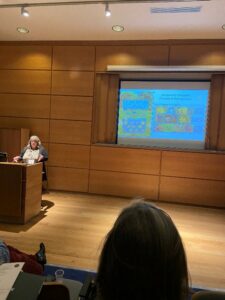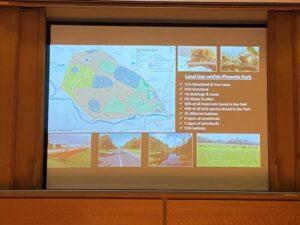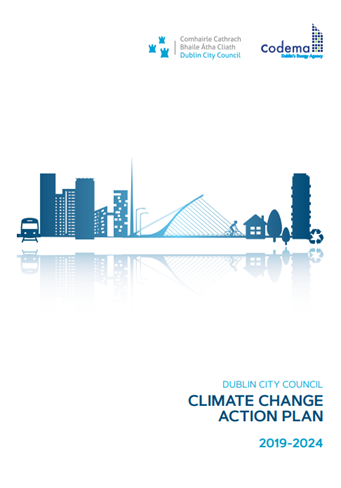 2019-dcc-climate-change-action-plan.pdf (dublincity.ie)
Les Moore, Head of Parks Biodiversity & Landscape Services for Dublin City Council, presented the DCC Climate Change Action Plan 2019-2024, giving example of specific initiatives & concrete examples across the city.
Greening the Liberties
Addressing % Canopy Cover in Dublin City
Green verge, conversion from cobble to planting
Understanding that healthy Biodiversity & Ecosystems are essential for climate resilience is at the core of decision making, and the main thinking behind the opening up of Hard Surfaced Land. In the past 2 years 2 Hectares of green space has been reclaimed through planting schemes such as Custom House & The Liberties. This continues throughout the city as once paved medians and replaced with biodiverse planting. Adding to the Habitat Maps , which are updated every 5 years. These are anchored by Rivers as wildlife primary route & Railway Lines as the secondary and all the patchwork of public parks, private gardens & roadside planting determining our local Biodiversity. Every piece contributing the the overall health of urban ecosystems.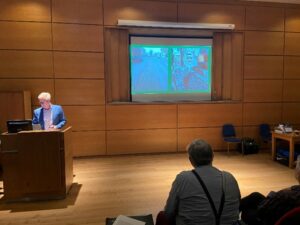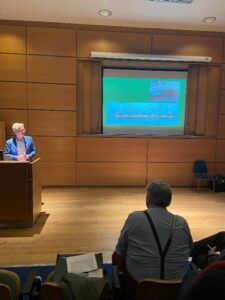 Irish Habitats
So how does this all translate to our domestic gardens? Our family's sanctuary & urban retreat. One of the best ways to ensure Biodiverse Habitats in our Gardens is to look to our Native Plants. Incorporating key Irish species into an overall Garden Design ensures the Habitat, variety & food sources needed.
You can read more on this in our Blogs
Screening & Privacy Solutions – A guide to selecting from Irish Tree Species
Winter Planting : Biodiversity in Winter, ensuring food sources for insect & bird
Stylish & Contemporary gardens can and are achieved using our evergreen Hollys, Bonsai trained Pinus Sylvestris Pines & incredibly Killarney Tree. Carpets of of lush ferns & mosses give a sophisticated & minimal underplanting.
As with anything it is all in the handling of the elements as to how refined the results will be.
Summer Pollinators such as Irish Achillea, Echinacea, Scabiosa, Verbena, Nepeta, Geum provide full colour in the summer months for the enjoyment of all. And again, these can by stylized to complement garden trends such as Prairie planting aswel as a more rustic country garden style. The architectural beauty of Alliums are among the best pollinator-friendly plants for the garden, aswel as the Mediterranean look Lavenders & spire structured Foxgloves. There is no shortage of inspiration or variety within our repertoire to create Biodiverse Planting Schemes. Necessity is after all the mother of invention.