Specialists in Garden Privacy Screen
Many of our clients come to us hoping for more privacy in their gardens, especially in Suburban areas around Dublin. 
This can be for a variety of reasons: 
For some people, they are finally addressing the overlooking neighbor's windows
A nearby road they would rather block out
More & more often it is new-build developments in the area that have changed the feeling of the garden. 
These types of Garden Design projects require Solution Planting. 
This is where we can help.
Why a Garden Privacy Screen is the best solution for you?
We use privacy screening to strategically break a view or block out views entirely. By working with planting, rather than building walls or tall fences. You are bringing foliage and life to the space. 
Introducing an intentional Architectural look to the garden rather than bare walls. This approach gives definition and structure to a space in a very distinctive way. LandArt is an expert in sourcing and planting screening trees, such as pleached trees, espalier trees, and large evergreen trees.
An effective Garden Privacy Screen requires knowledge, skill and experience.
We have a real appetite for what we do and ensure every job is delivered with remarkable service and pride. For Garden Privacy Screen, your options are:
The purpose of Espalier or pleached trees is to give a row of foliage at height, often known as a floating hedge' it literally elevates the block of foliage as an almost solid form above eye level giving an unrivaled sense of privacy in your garden to sit out, entertain or relax. 
The vast majority of our boundary walls and fences in the rear of our gardens are around 1.8 meters tall. This is rarely sufficient to provide adequate or comfortable privacy in your garden. We find that raising the height of the fence or wall can cause great concern to neighbors and can cause structural problems down the road.
One other important thing to note about Espalier trees is that due to the trained shape of these trees, they are very efficient in terms of footprint. Making them ideal for use in a smaller garden compared to how a row of standard trees would grow into the space over time.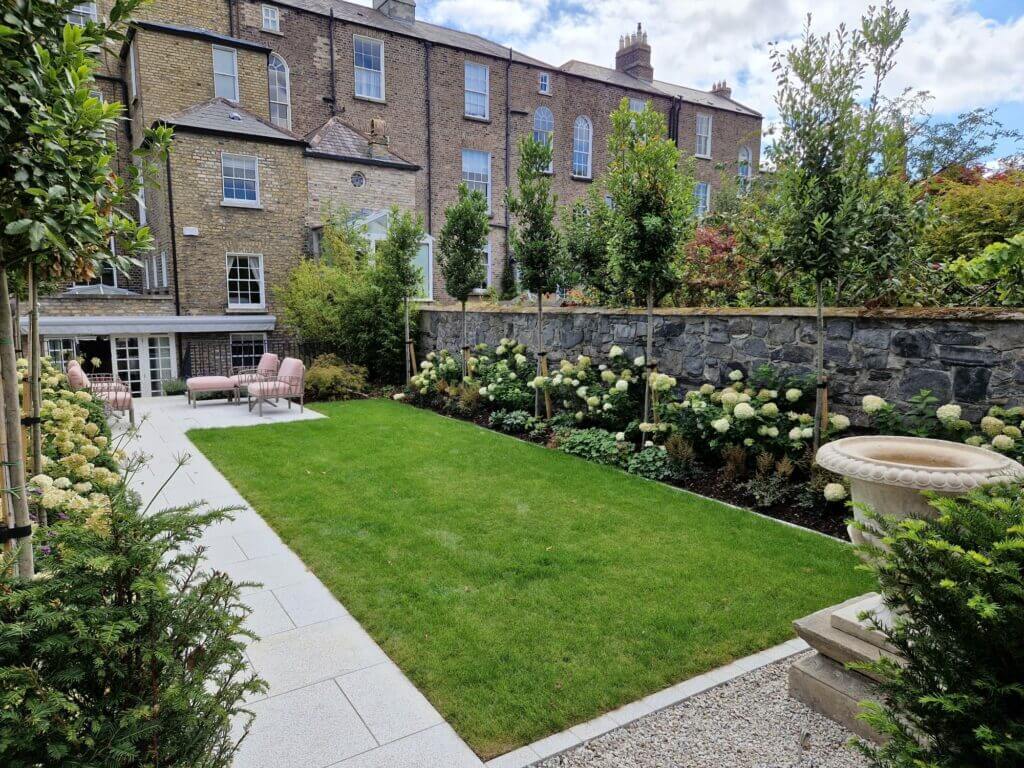 Carefully selecting the appropriate tree is a key element of Garden Design, you want the chosen tree to be striking without dominating the space, it has to work with the proportion of the space and be used in a way that draws the eye across the composition of the garden as a whole.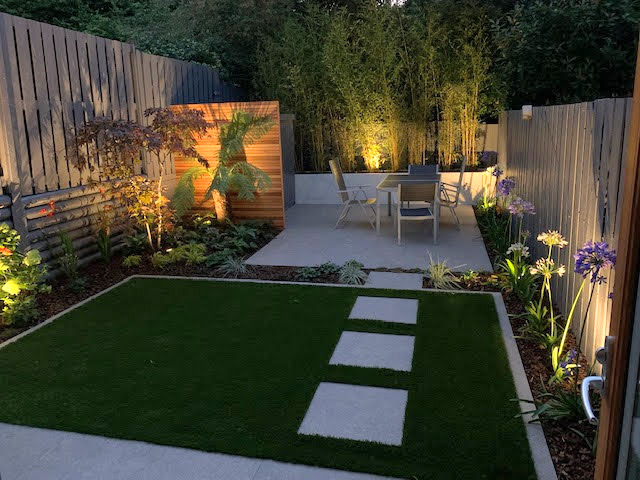 Rather than have our lawn run into the neighbors we like the clear definition of boundary lines and secure enclosures where children, dogs or others can roam freely without concern. This can be by means of a fence, wall or hedge. The latter creates e living boundaries for our gardens, providing foliage, texture & architectural interest all year round.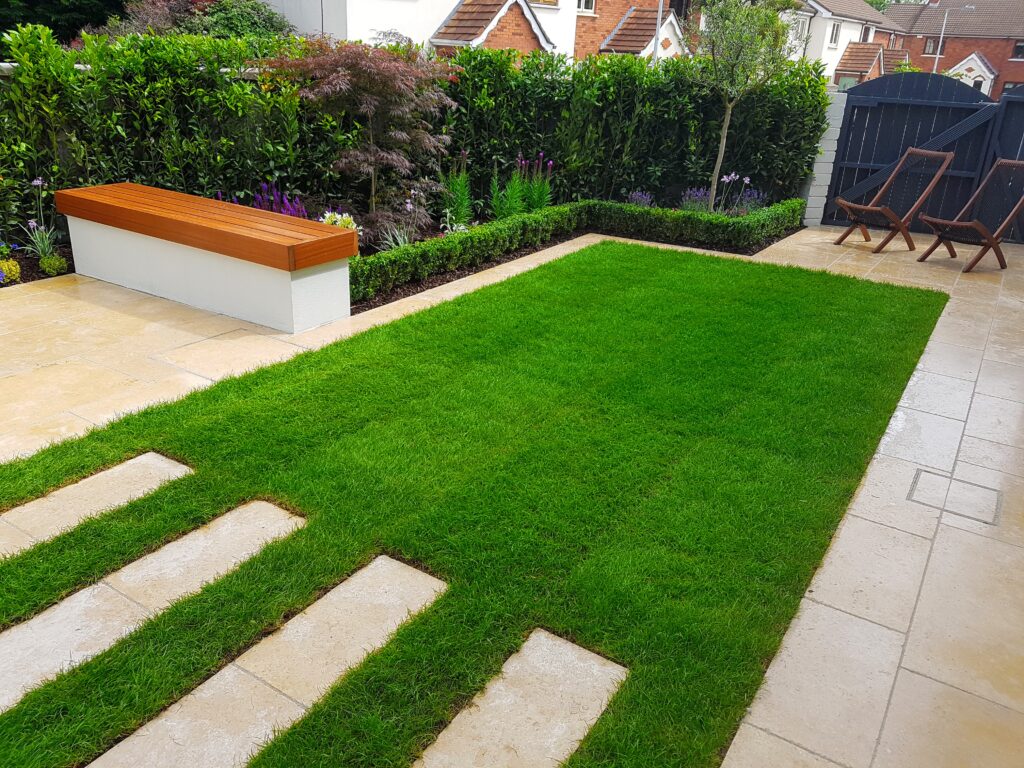 If you would like to hear more detail on the options available to you, get in touch with us today by filling out the form below.
Fully accredited member of the Garden & Landscape Designers Association (GLDA)