Christmas is one of the most vibrant times of year, nowhere feels quite like home in the winter months. Having a warm welcome on the doorstep sets the tone of the whole house. It does take a little bit of concentrated effort to achieve the same feeling outdoors as indoors,  so to keep your winter planting looking vibrant in these darker months we have put together some of our favourite combination of seasonal plants and approaches to a winter garden.
Container Gardening
Bedding plants are the perfect choice for updating your Front Door pots & containers. They give a big impact at a low cost, bringing colour and interest to the front door, or even to your most visible flower beds around the house. Here are 2 ideas you can copy exactly as they are :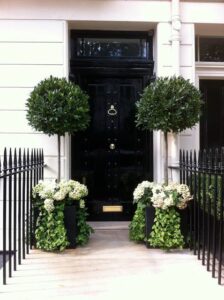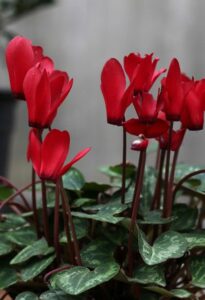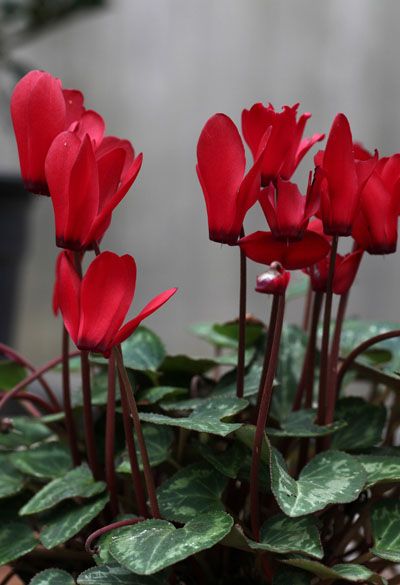 Classic : Two tone:  For a refined and beautiful combination plant red flowers with a green foliage. Opt for either a red Cyclamen or red berry such as Skimmia, in combination with an evergreen Lollipop (Half Standard) for height. Plant as an identical pair and you can't go wrong.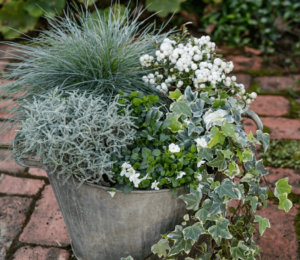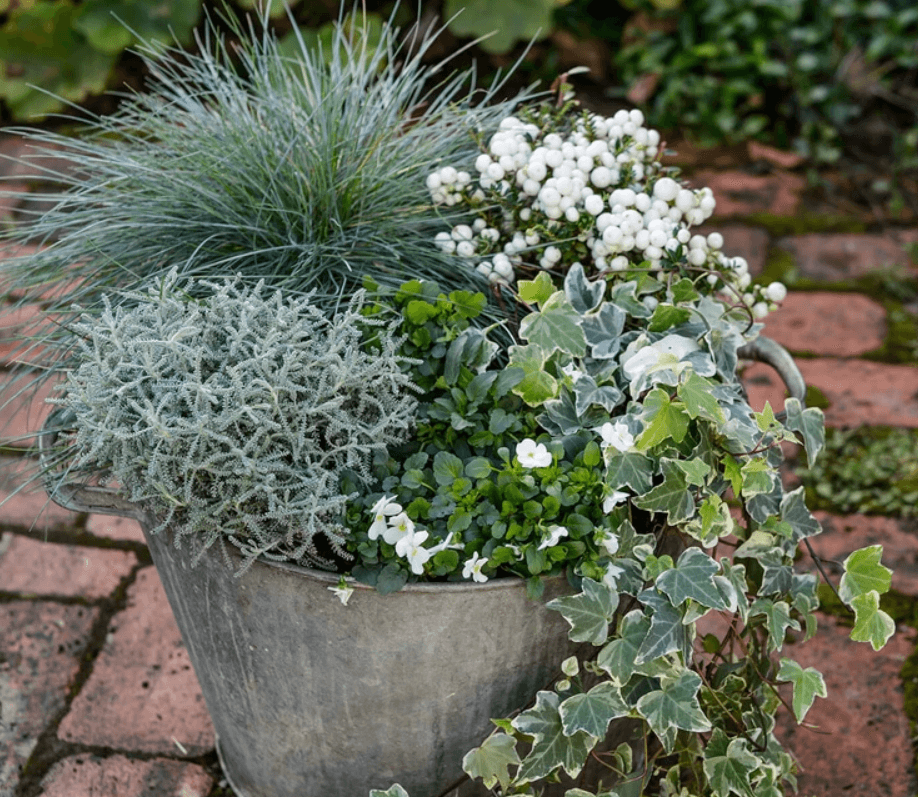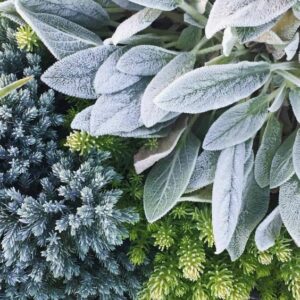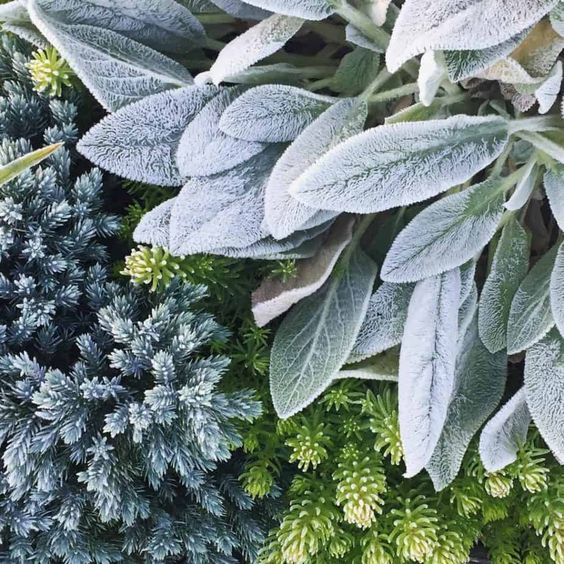 Contemporary : Monochrome: Another very striking approach for pots is a minimalist green composition, seeking textures and shape rather than colour for its drama. Pull together Festuca Glauca grasses, Silver bush Calocephalus Brownii, or dwarf pines Pinea white berry & a trailing Ivy for some drama. This style of planter is best set out in clusters of height variance rather to make some impact.
Bring Your Own Flair To Your Front Door
If you would prefer to bring your own flair of creativity to your Front Door then a good place to start is to choose a colour scheme and stick with it. As you will achieve much more impact with volume than variety. Keep it personal & stylish. By selecting an intentional & limited mix of plants you will have a more contemporary look than by mixing in too much.
Next think about whether you want to plant as a carpet of one plant or a combination of colour, texture & shape. Here's some ideas for combinations of plants:
Bursts of Colour
Winter flowering annuals breath life and vibrancy to any combination.
Choose from : Pansies, Cyclamen, Helleborus, Heathers.
Foliage Form & Interest
Don't let your foliage take a back seat, there are plenty of interesting leaf to play up, I especially love the ghostly whites or blue hue foliage to bring something a little unusual to a planter.
Choose from : Calocephalus Brownii (Silver bush) Festuca Glauca Intense Blue or Elijah Blue.
Adding Texture
Berries abound at this time of year and immediately give that festive feeling for your home.
Choose from :  Red or white Skimmia, pink or white Pernettya Mucronata.
Winter

As a Time to Evaluate & Plan for the Larger Scale Projects 
Winter is a time that lends itself to evaluating a garden with a critical eye, to be able to identify & address any missing elements. It can actually be a really good time to assess the garden.
You can ask some key questions :
Is there a sense of structure
Is there a good repetition
Do you have enough colour in the dormant season
Is your eye drawn to a focal point
Is your garden lighting adding interest with shape & texture
Good structure is essential for the garden to hold its own throughout the year, this is achieved by your layout & careful selection of the main features, such as trees & larger shrub or topiary. Succession planting is so important to a garden design to continually offer interest. Your planting scheme should account for succession to complement the evergreen foundation, with enough winter consideration.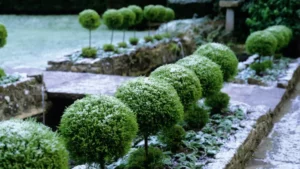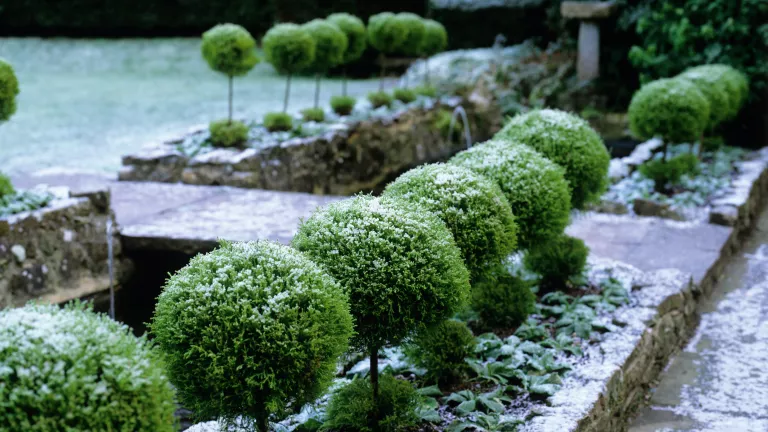 Our favourites to add to a winterscape are Helleborus & Sacococca Confusa. Helleborus gives you colour even in the shaded areas your garden, while Sacococca Confusa are known as 'Sweet Box' for a reason, given off a sweetly scented fragrance. Making them ideal for path by the house which you pass by often or may brush up against. Be strategic when placing these to be centred on views from the house & flower beds which can be seen from indoors.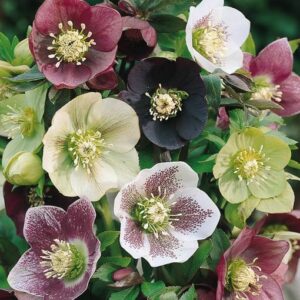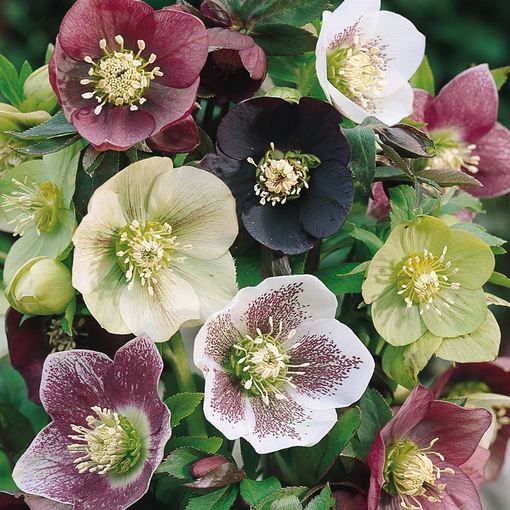 Biodiversity In Winter
Our gardens are a habitat aswel as a home, wildlife can benefit hugely from the types of plant we include throughout the seasons, in winter especially we need to be mindful of having something to offer birds & insects alike.
Many Irish birds stay with us all year round, the friendly Robin we think of often but also the Starlings, Blackbirds, Tits, Sparrows, Wagtails & Finches.
The best choice for providing a natural food source for these guys are Native trees and shrubs. Our native deciduous trees such as Rowan Sorbus & Silver Birch Betula Pendula offer berries & catkins at just the times needed.
As many other plants winding down Holly, Ilex Nellie, & Ivy, Hedera Helix, are just coming into their own with luscious berries, providing sustenance in an otherwise scarce pantry. Other evergreens that offer up great berries are Cotoneaster & Pyracantha, both a slightly older fashioned plant, but still and all a really good background plant to incorporate & use in filler in areas for a biodiverse planting scheme.
Its not just the obvious berry producers that help our bird populations, the winter flowering plants sustain the insect populations, which in turn give a feast for the birds. Both winter flowering Honeysuckle Lonicera & Clematis offer sweet nectar & beauty when not much else is on show. Plants that are eye catching enough to beckon for attention are not only essential to our wildlife but beautiful to the human eye too. Afterall Holly wreaths & Mistletoe adorn our houses aswel as gardens.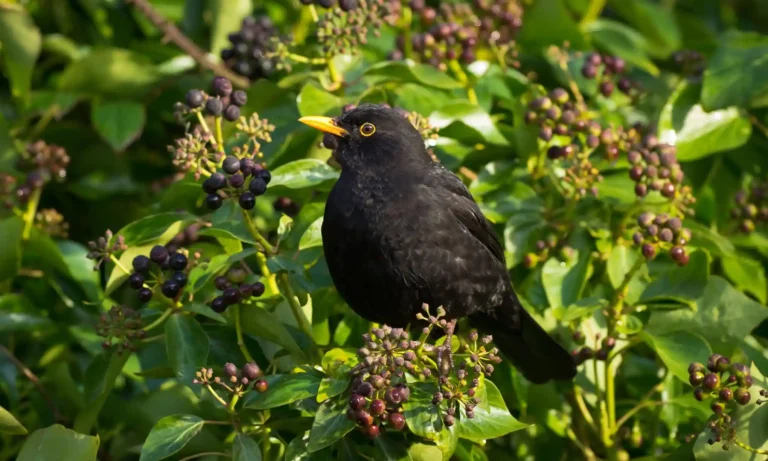 And on that note,
All of us here at LandArt would like to
Wish You A Merry Christmas & A Very Happy New Year.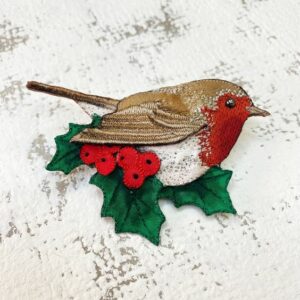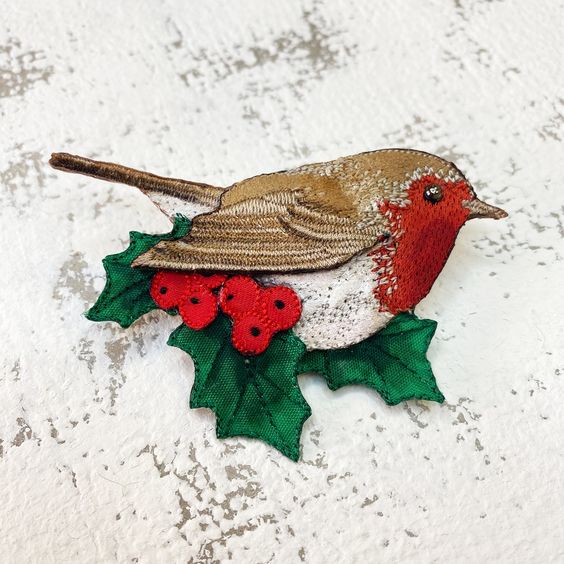 We would love to speak to you about creating your perfect outdoor space, so get in touch today